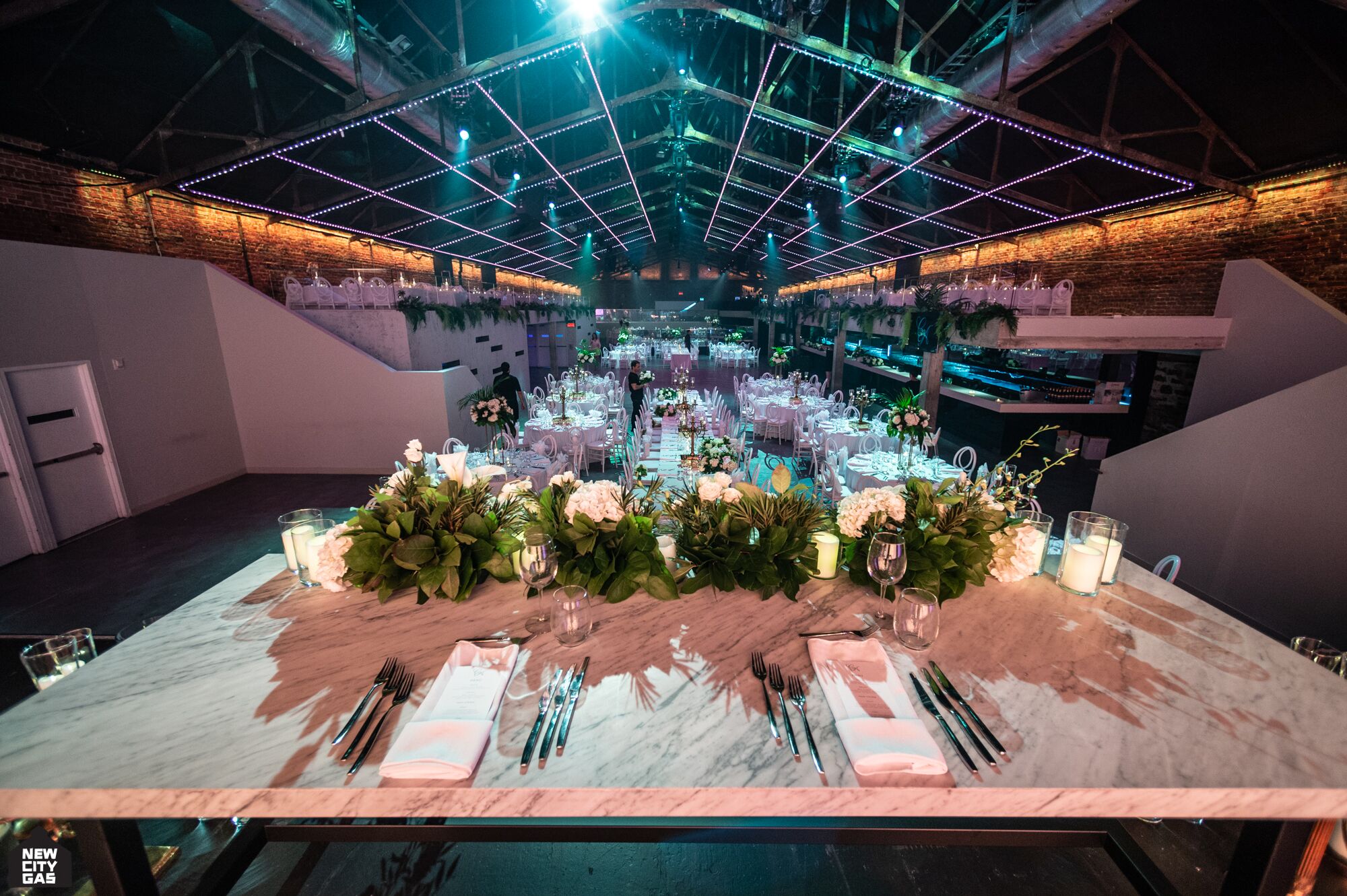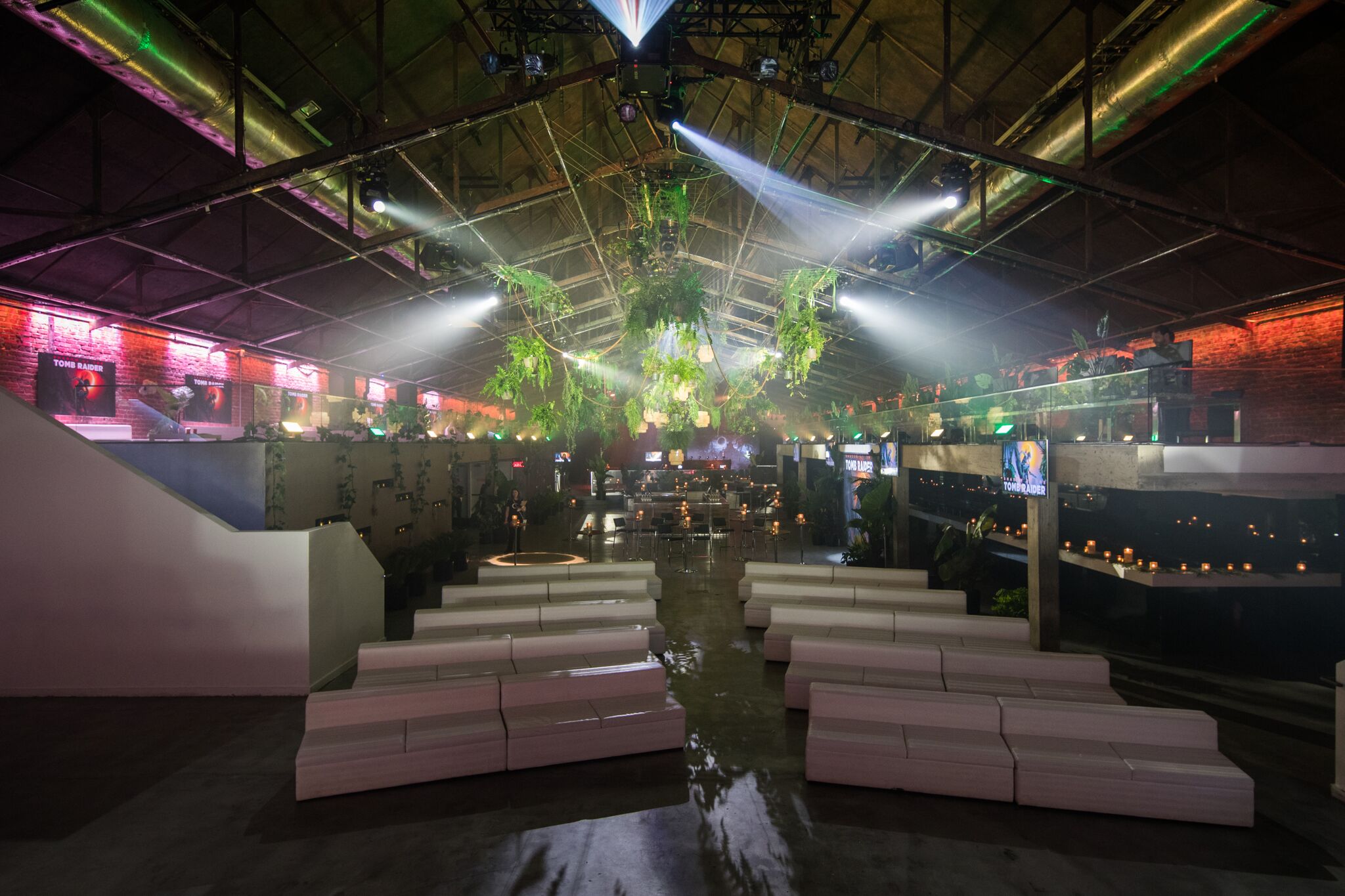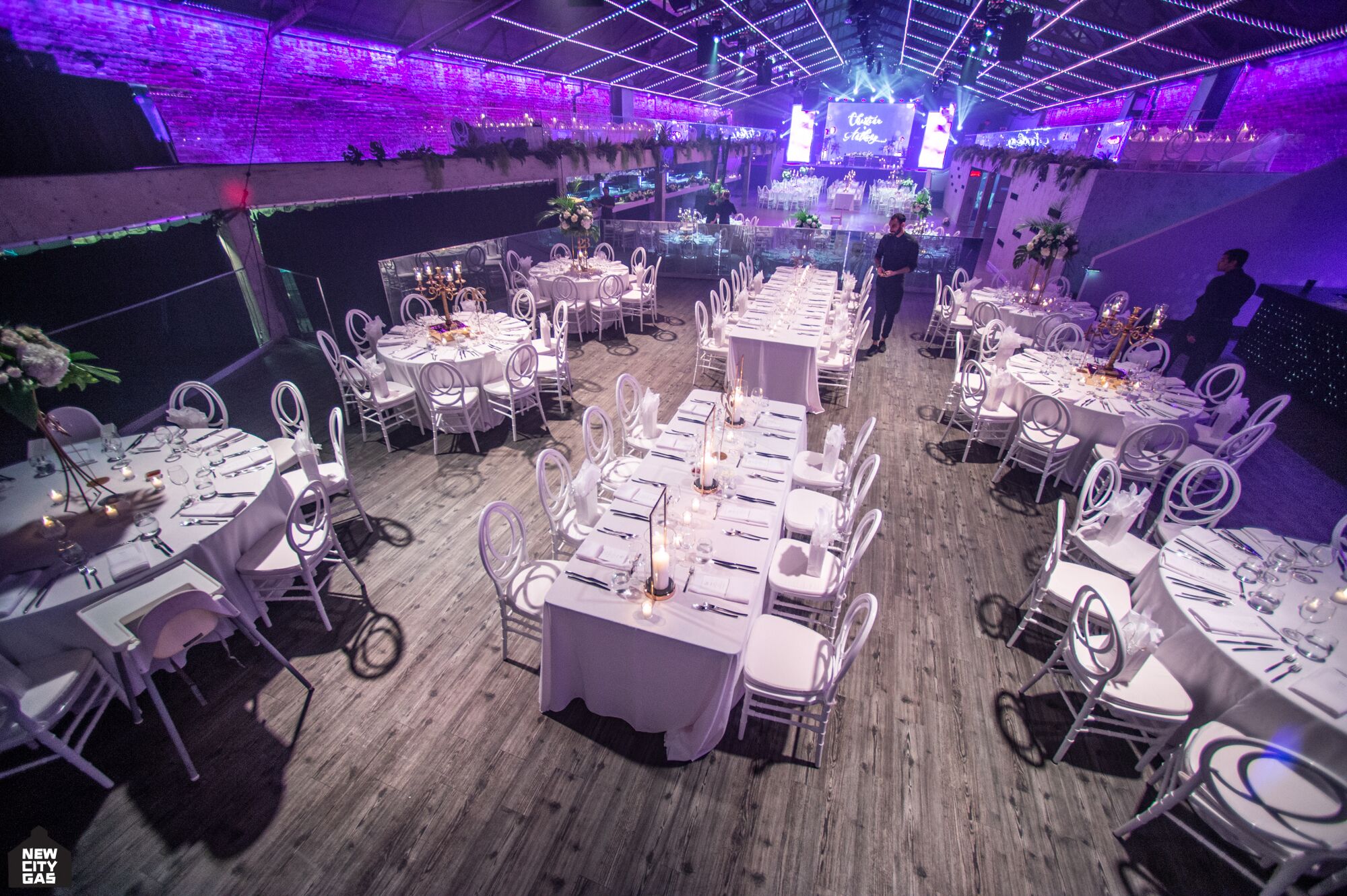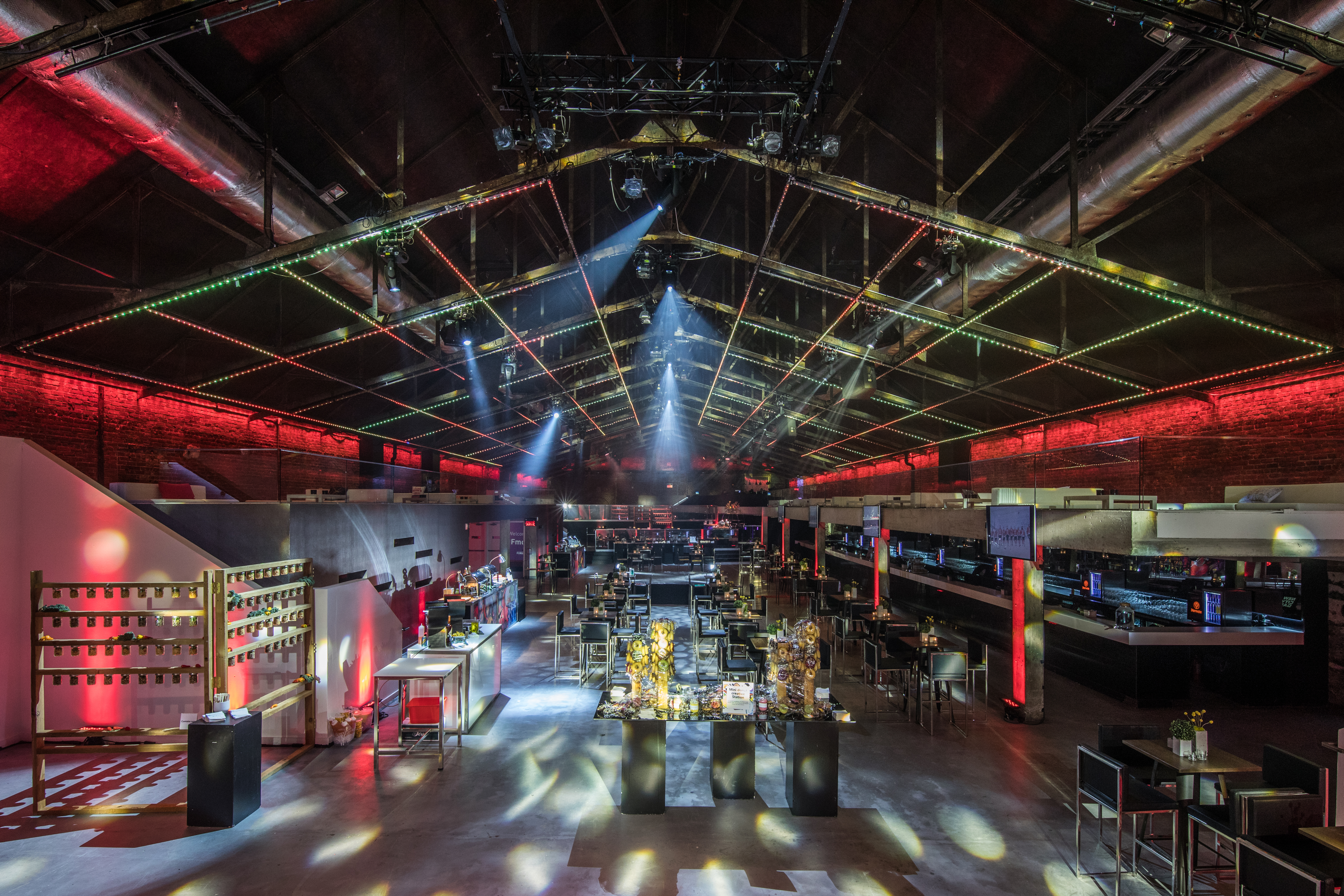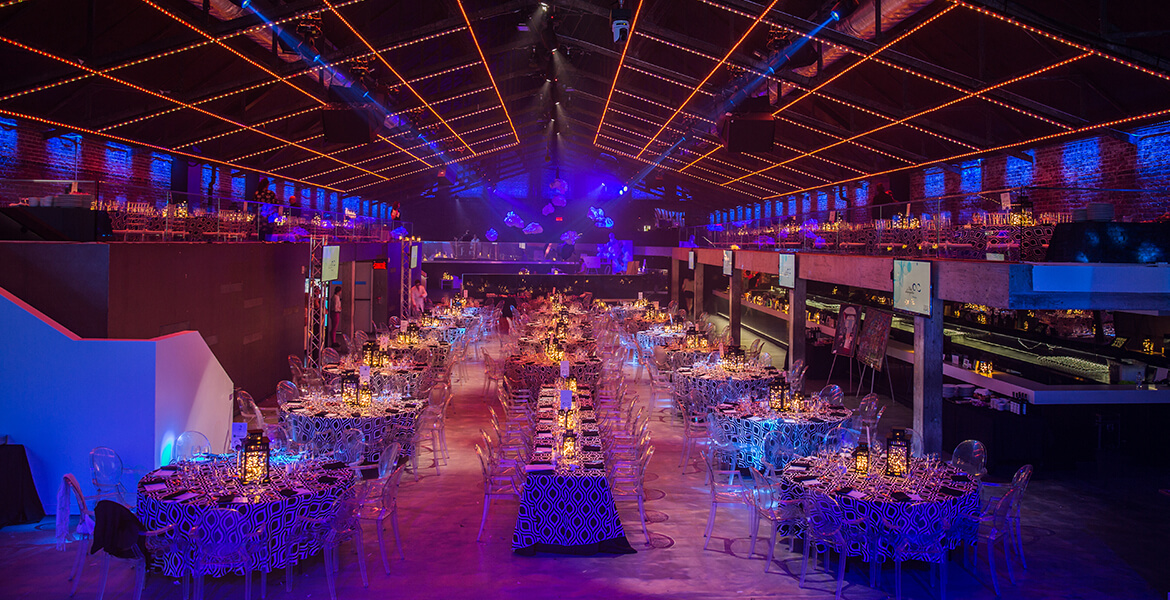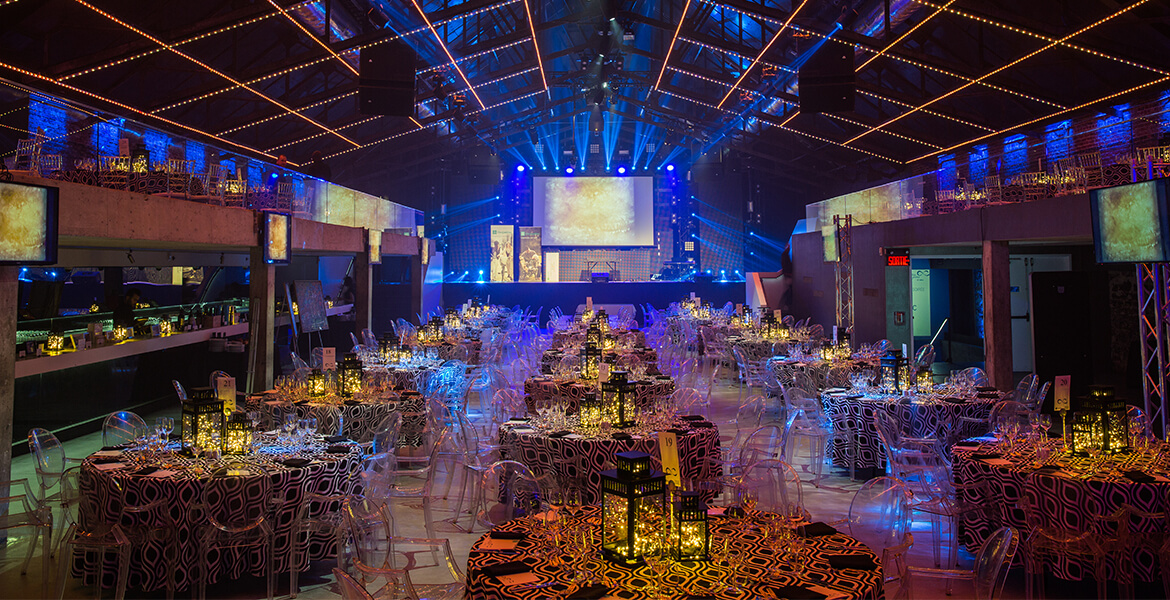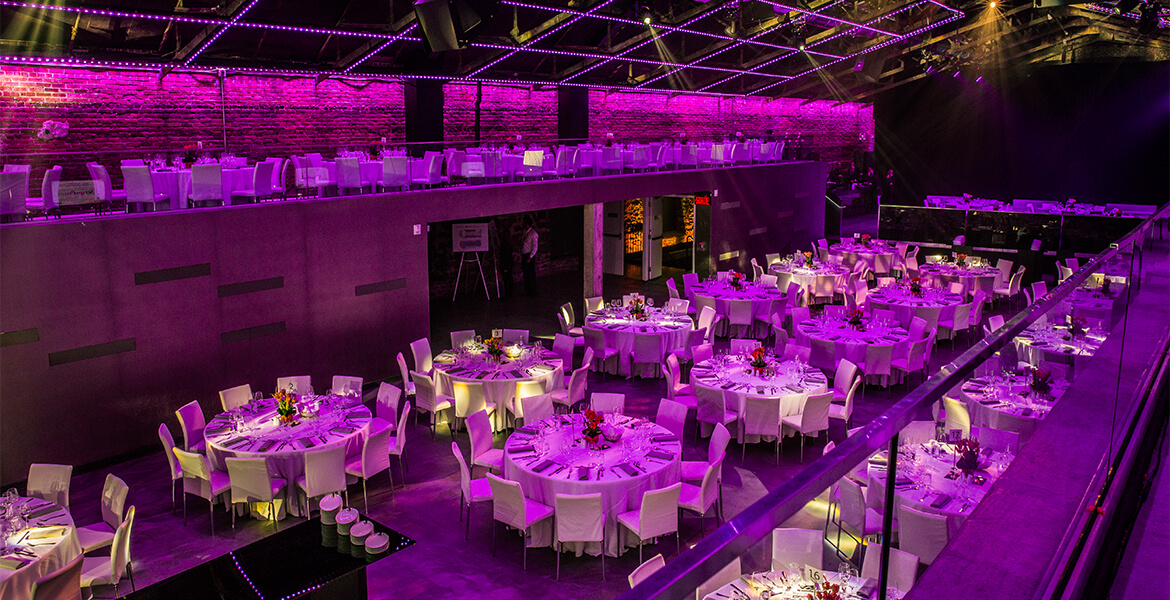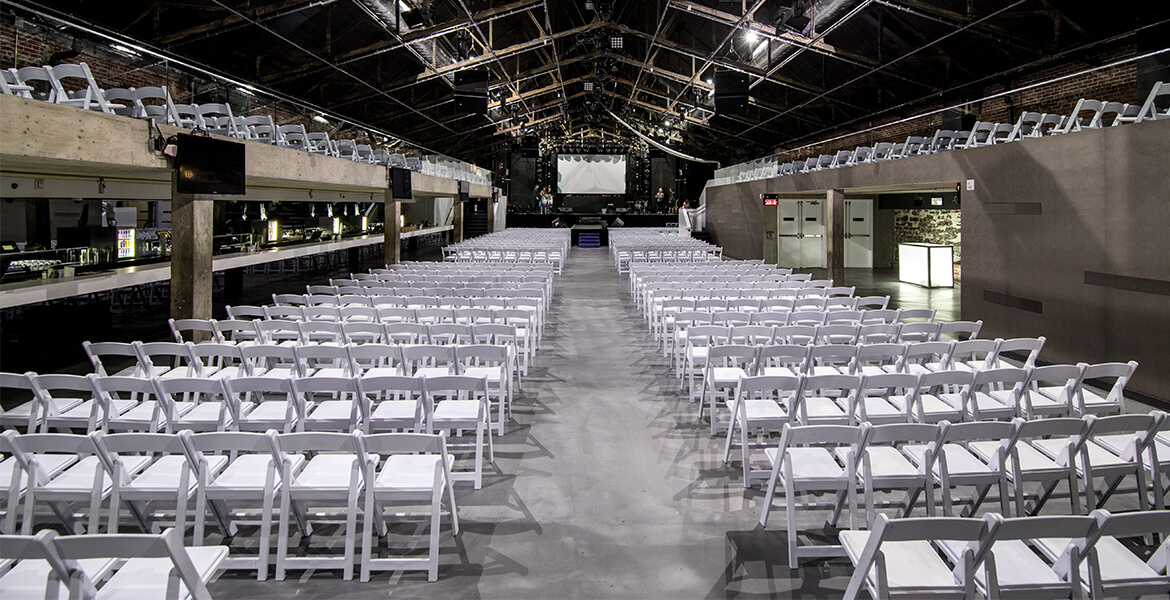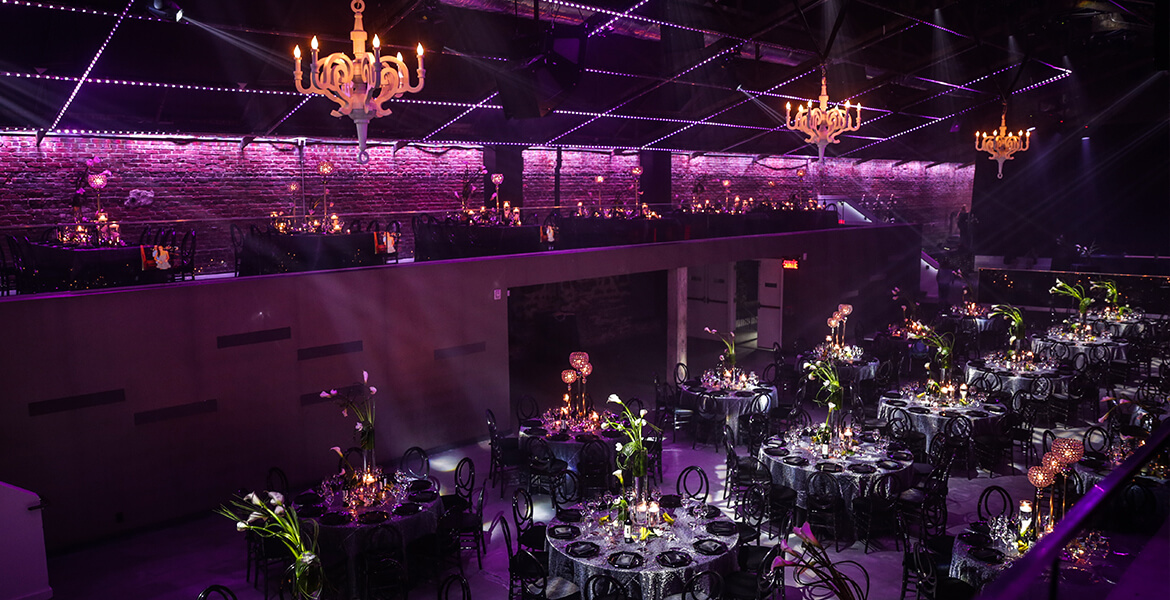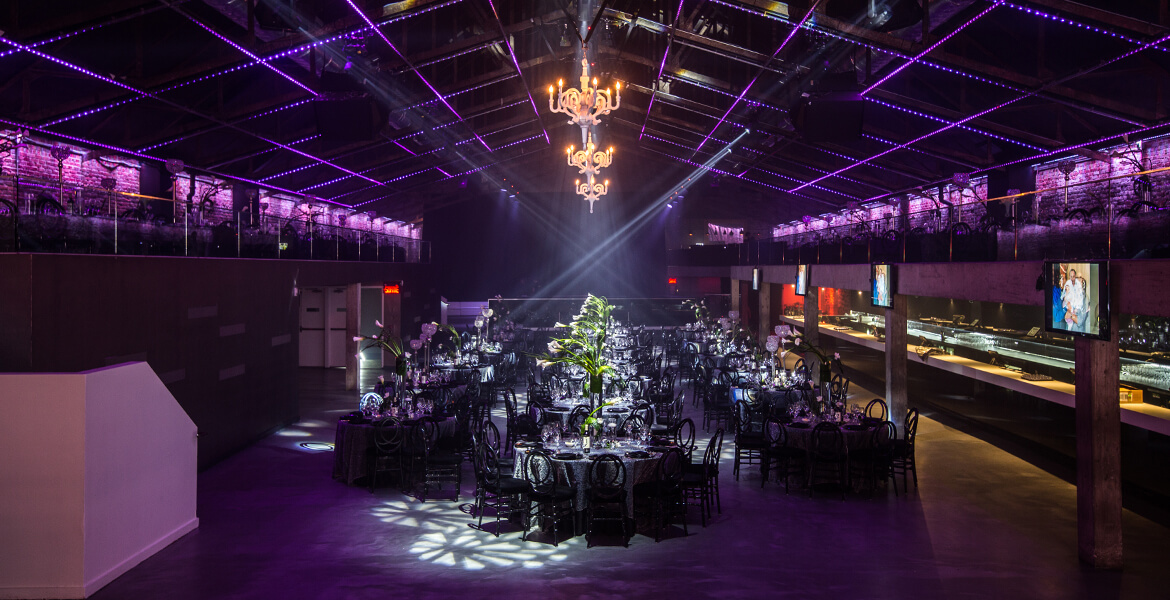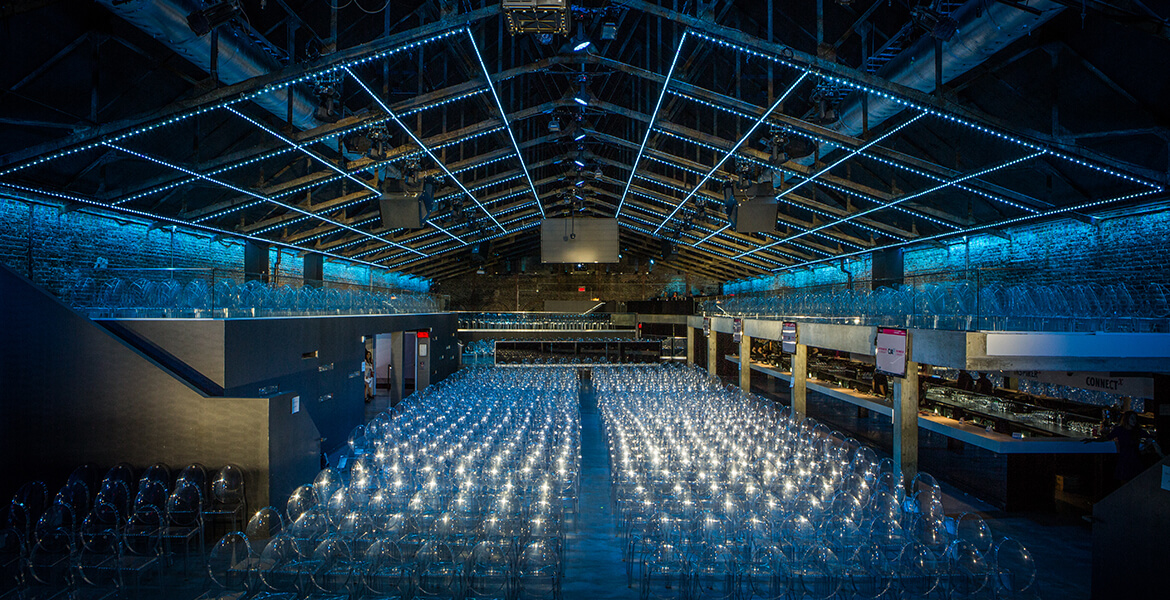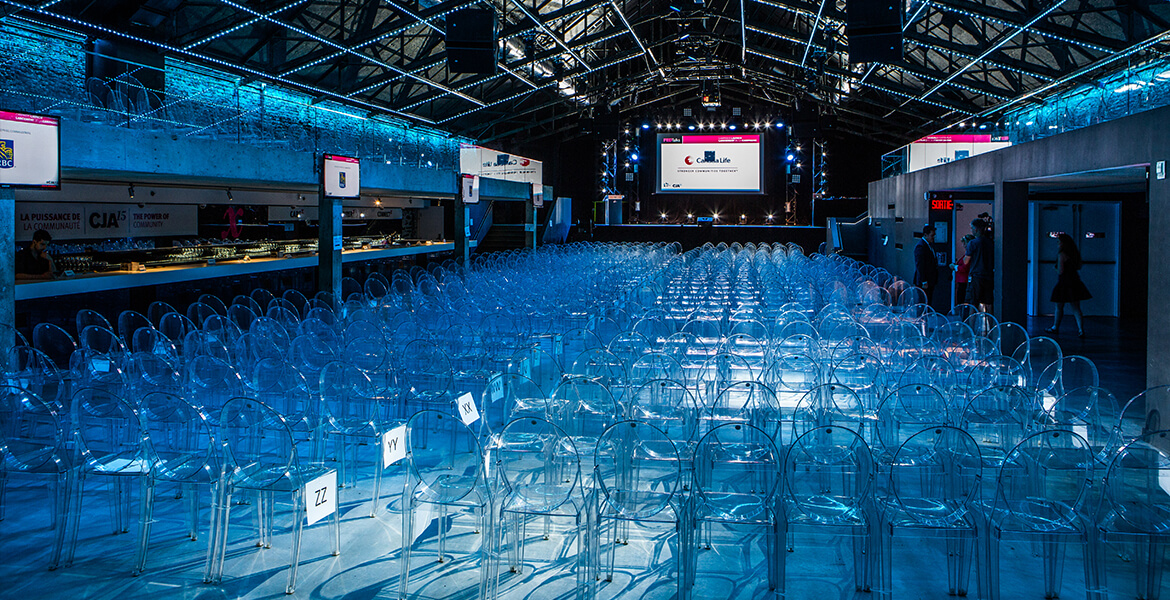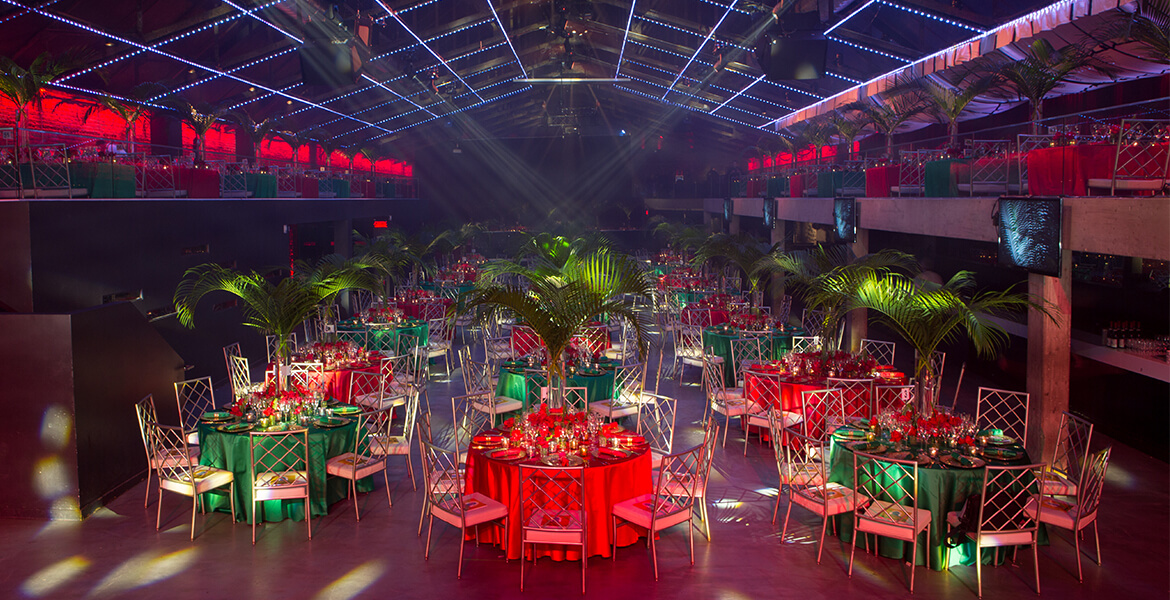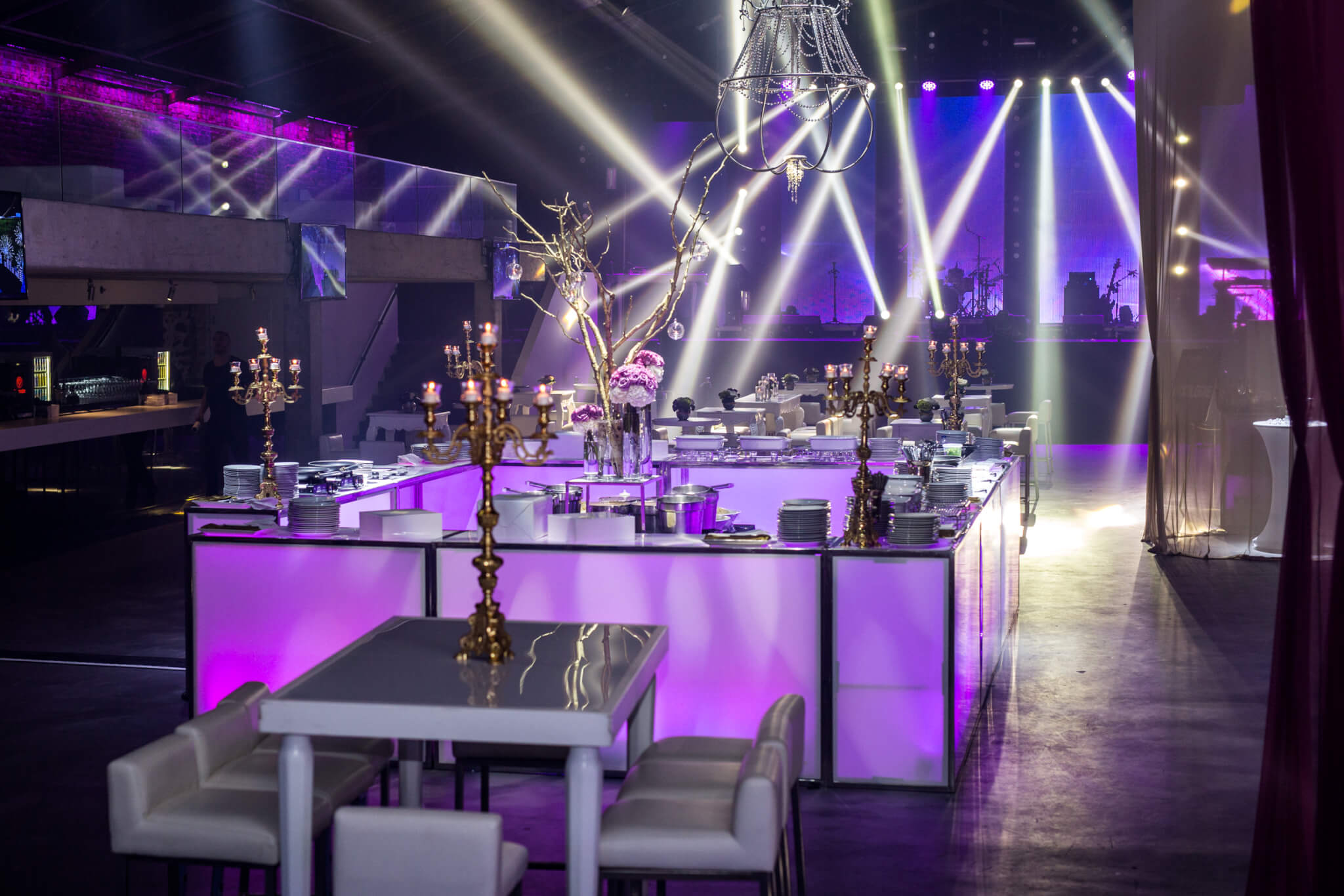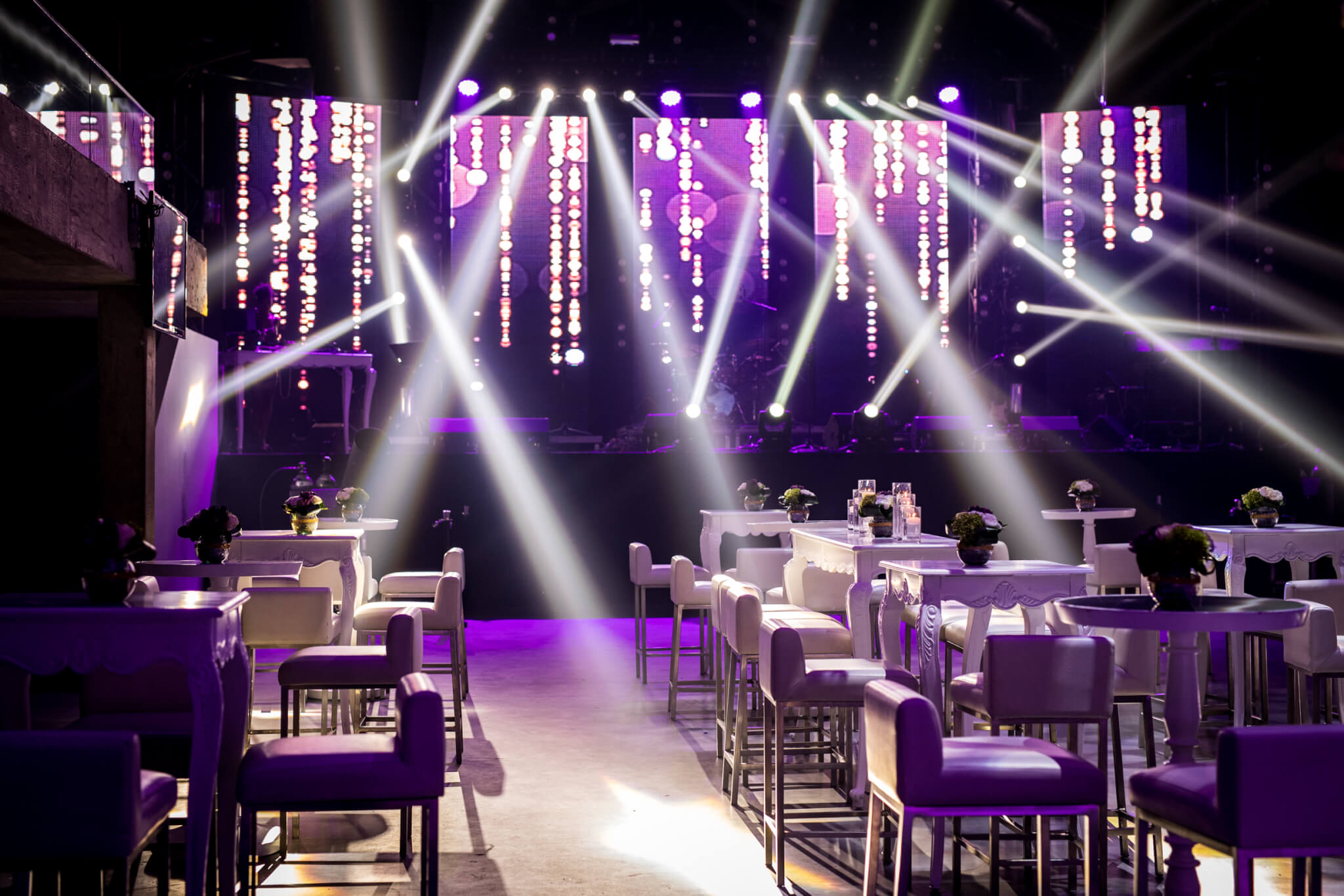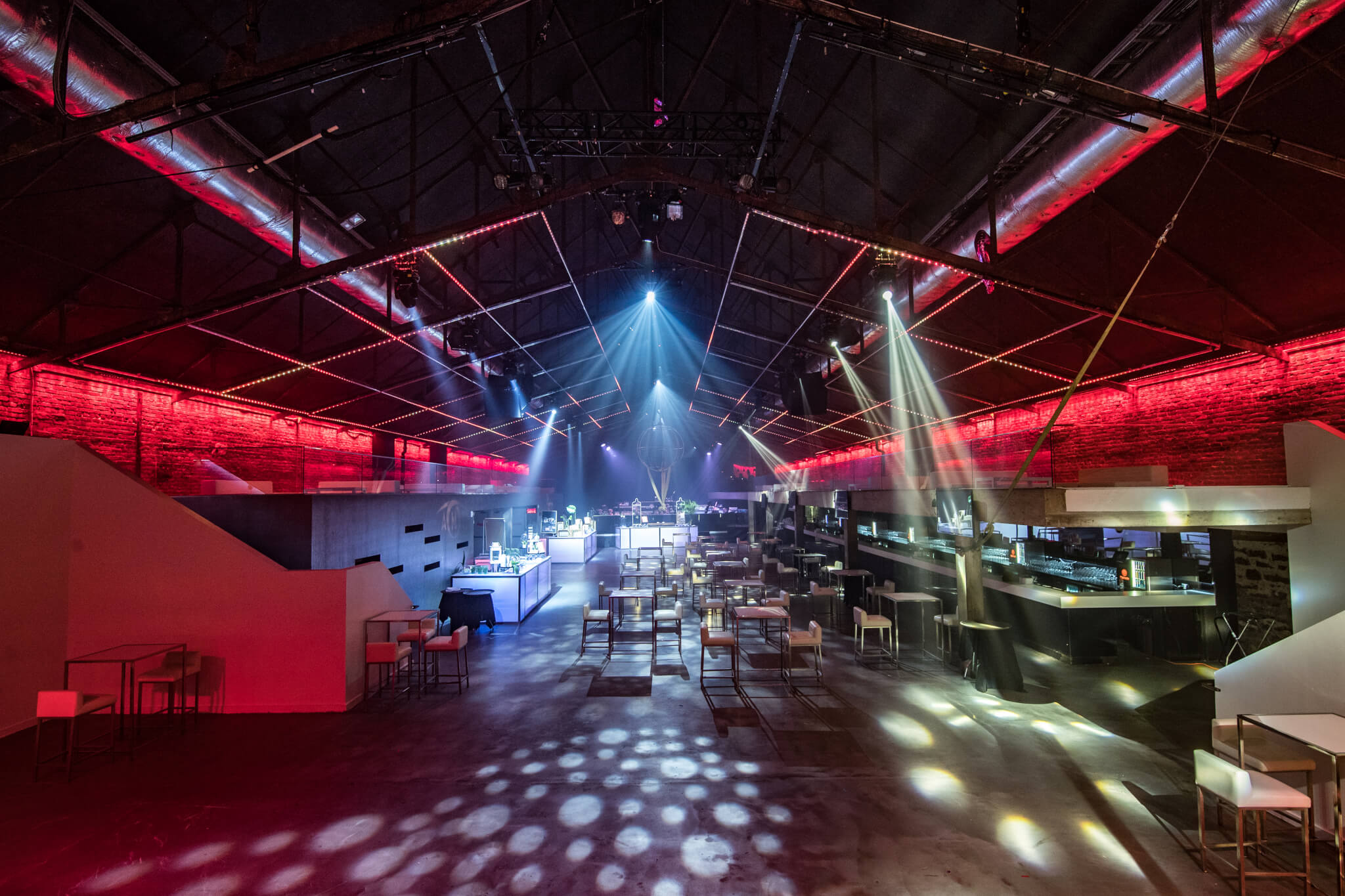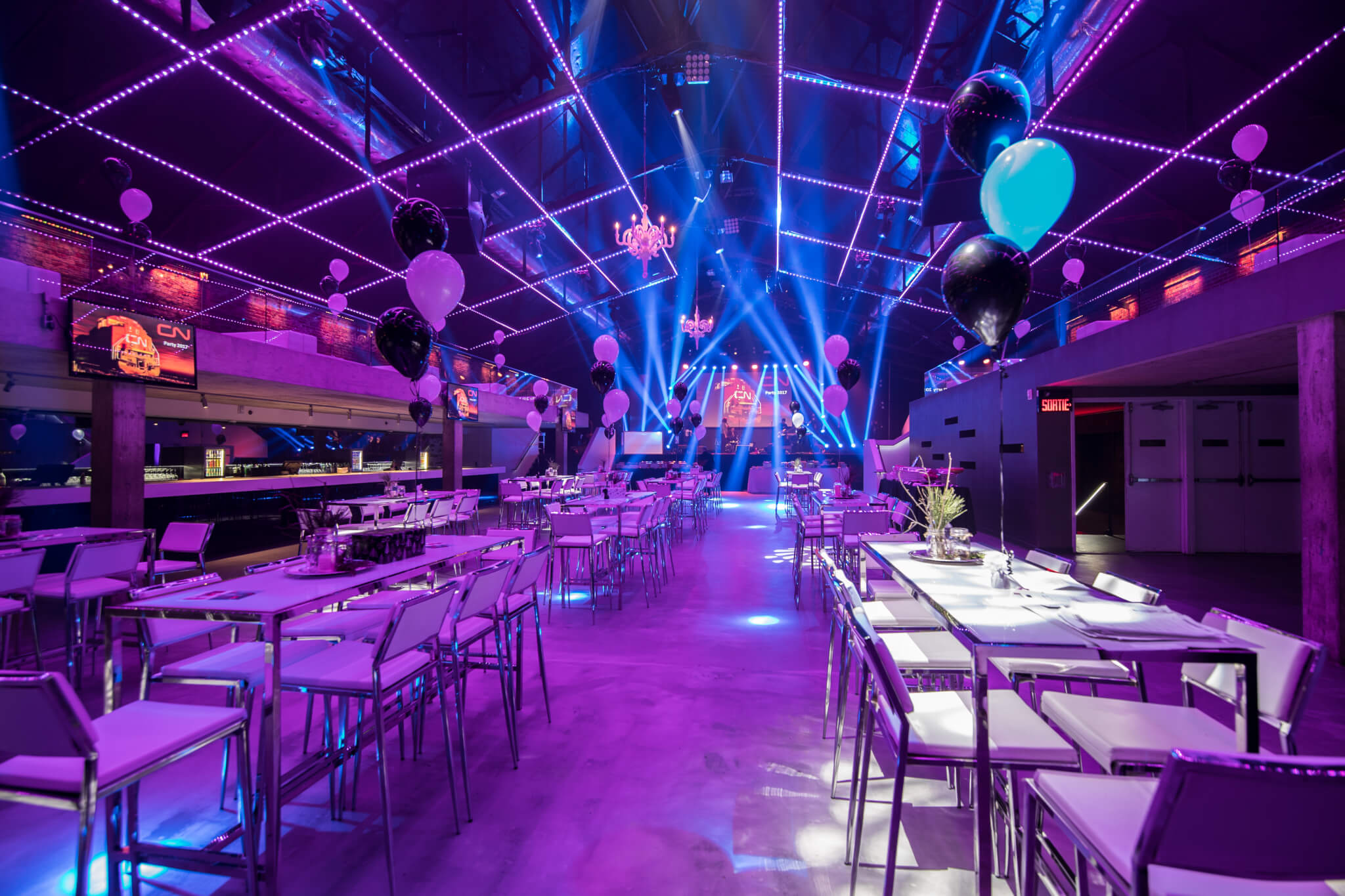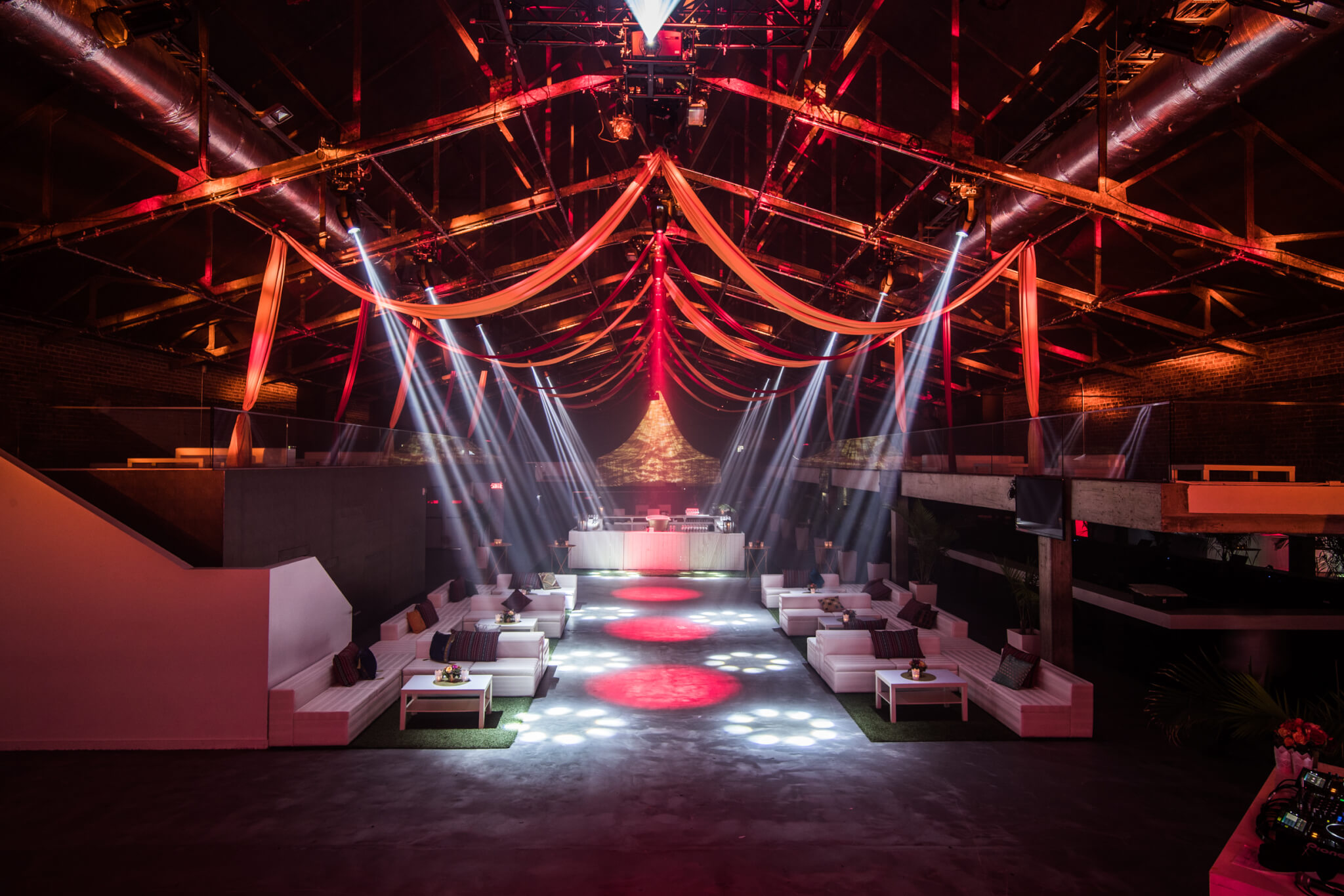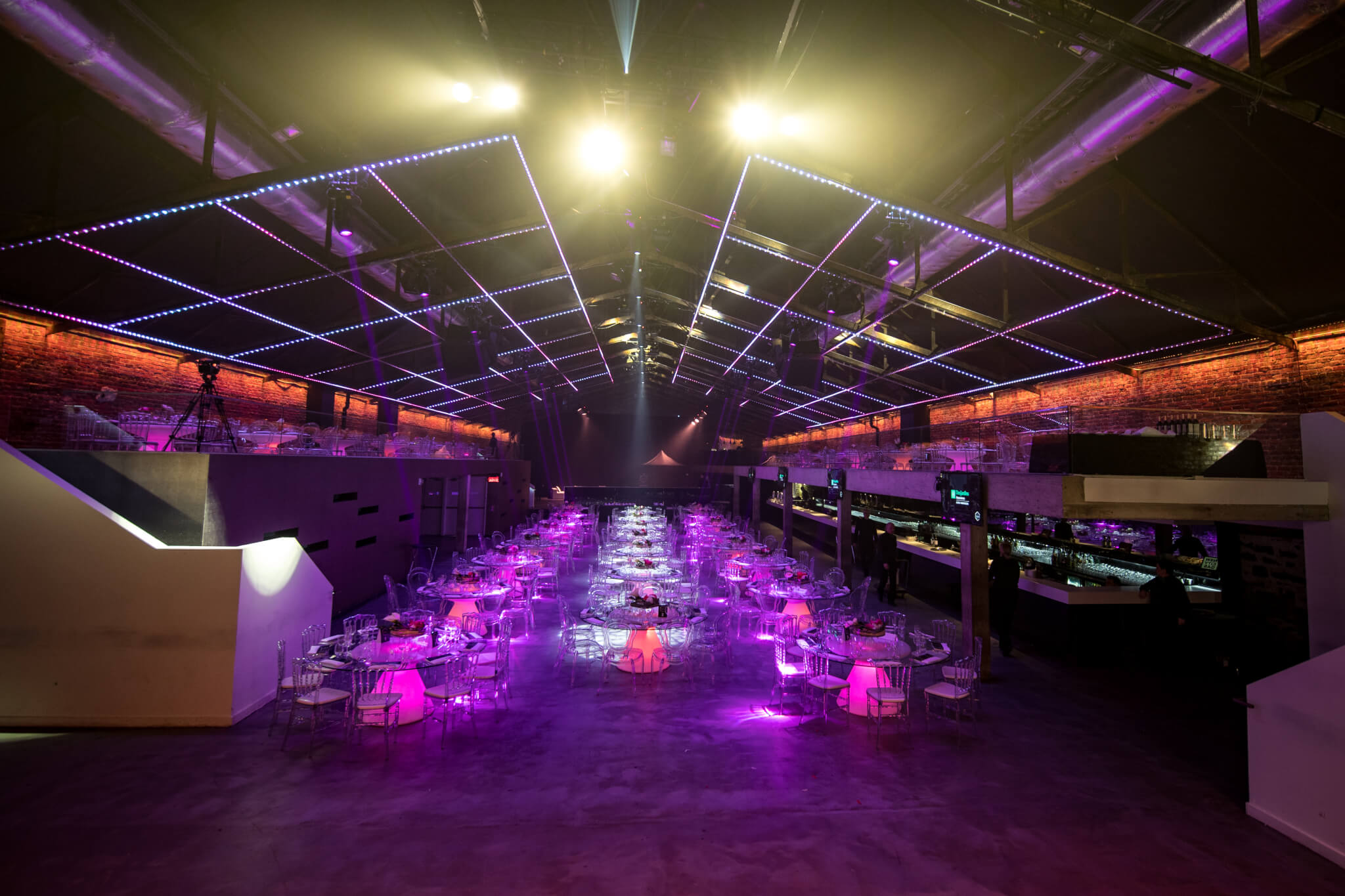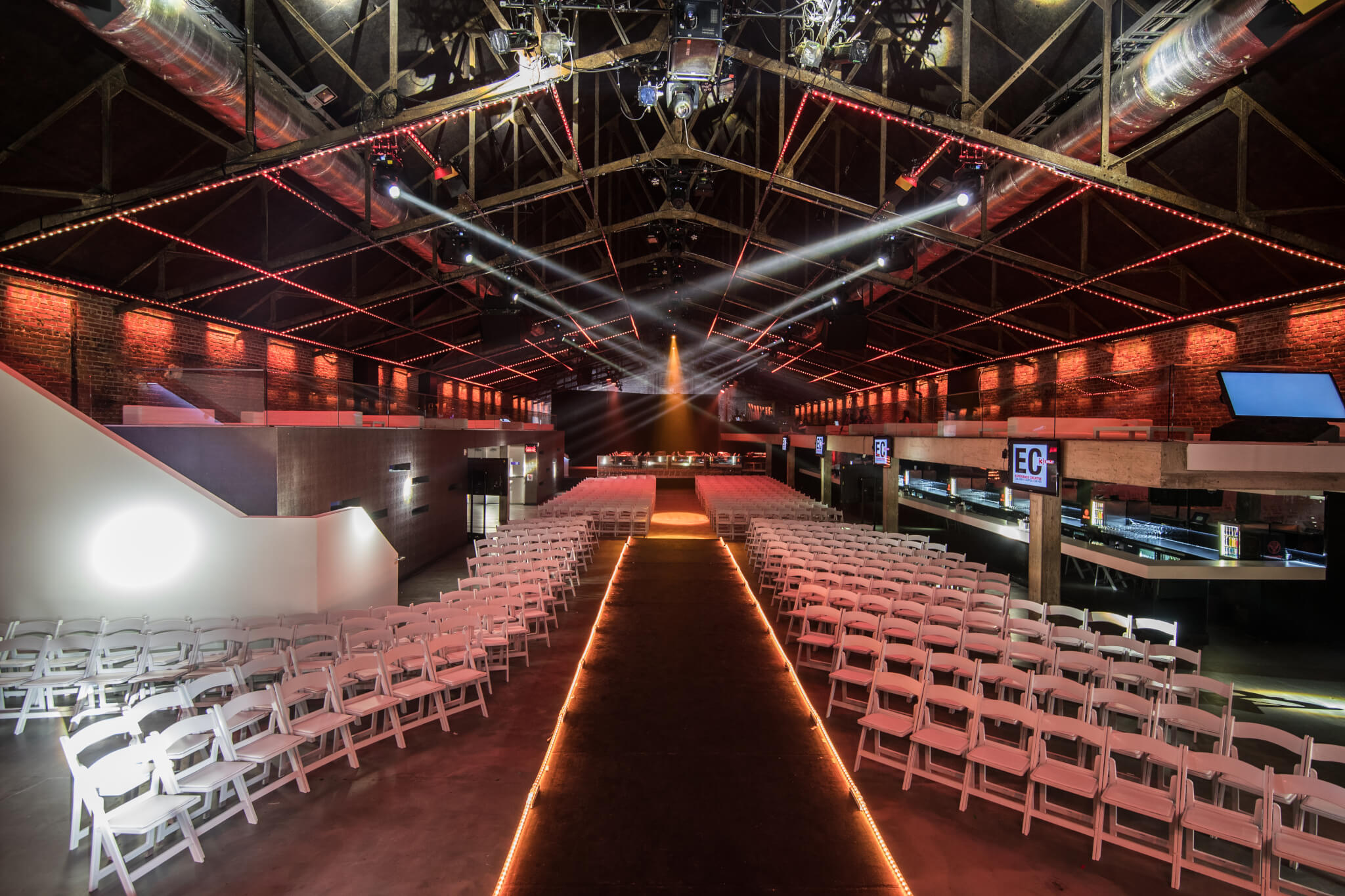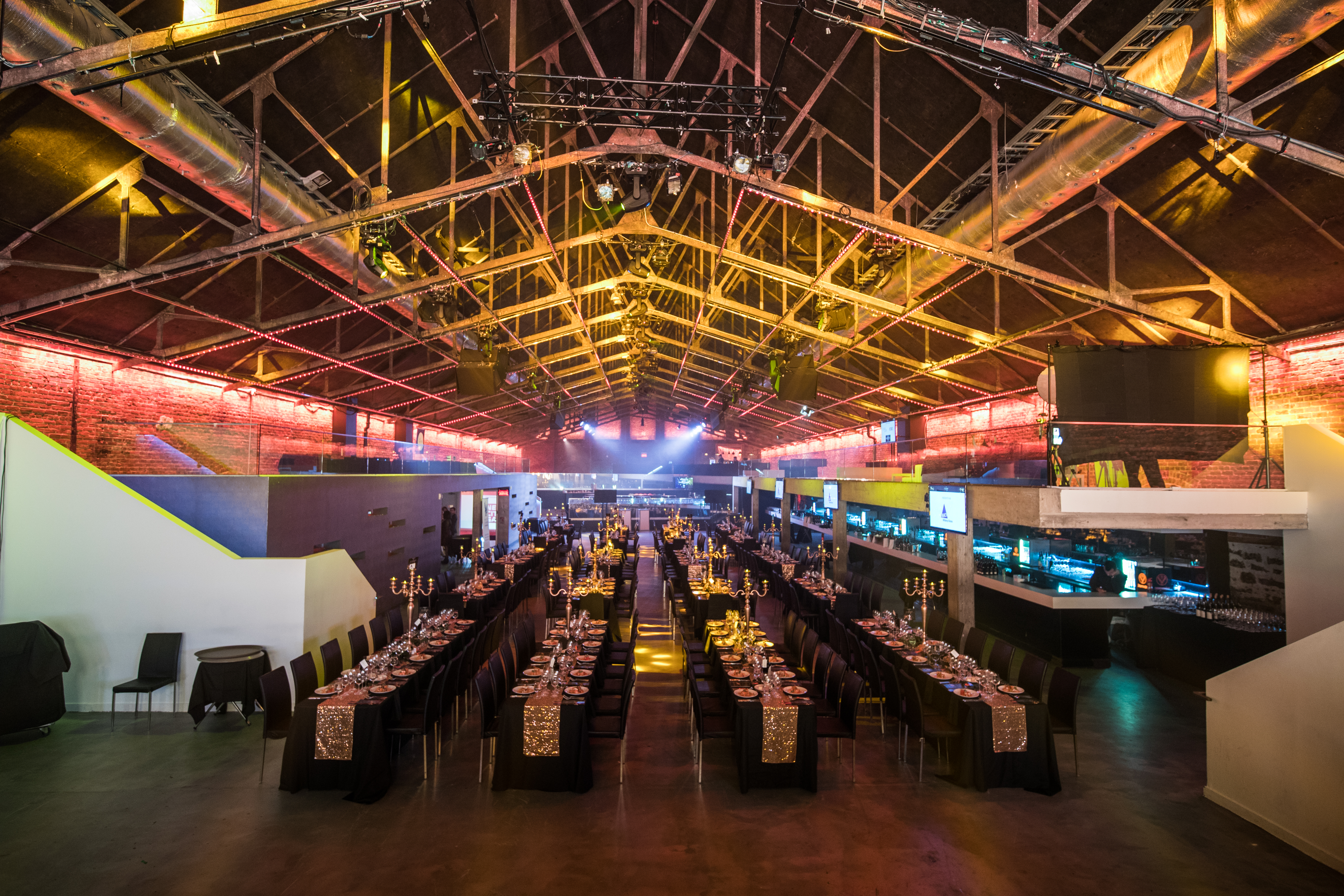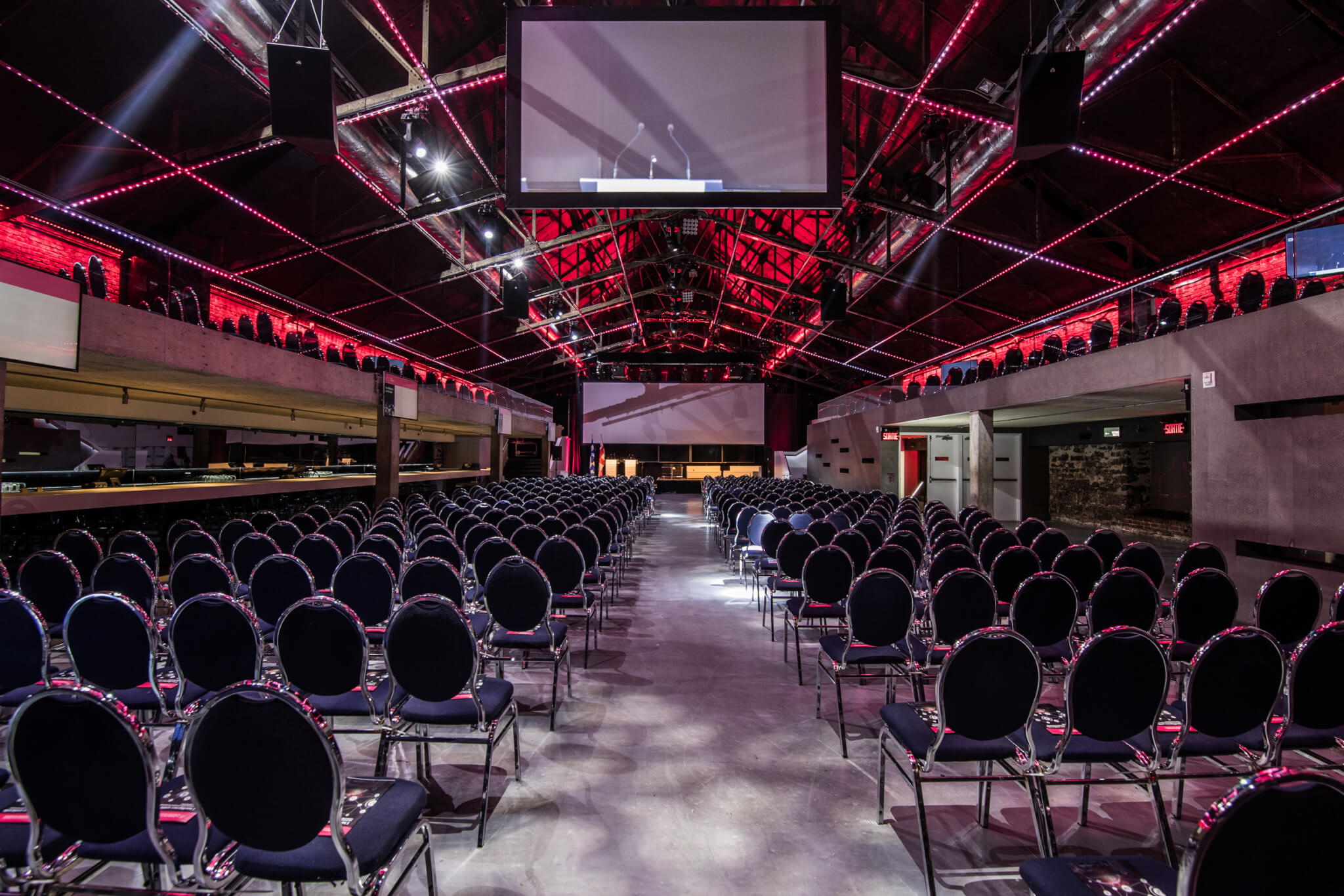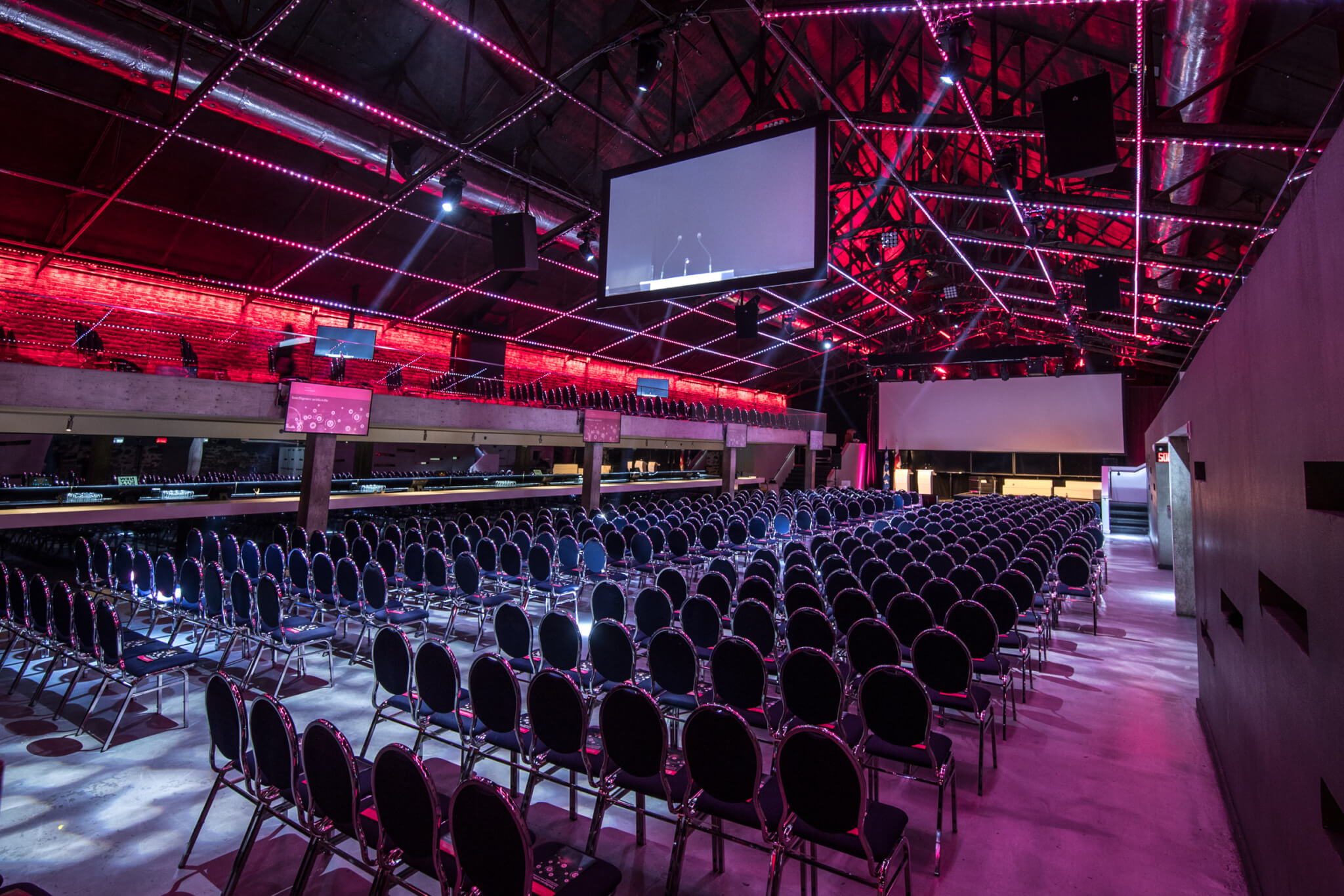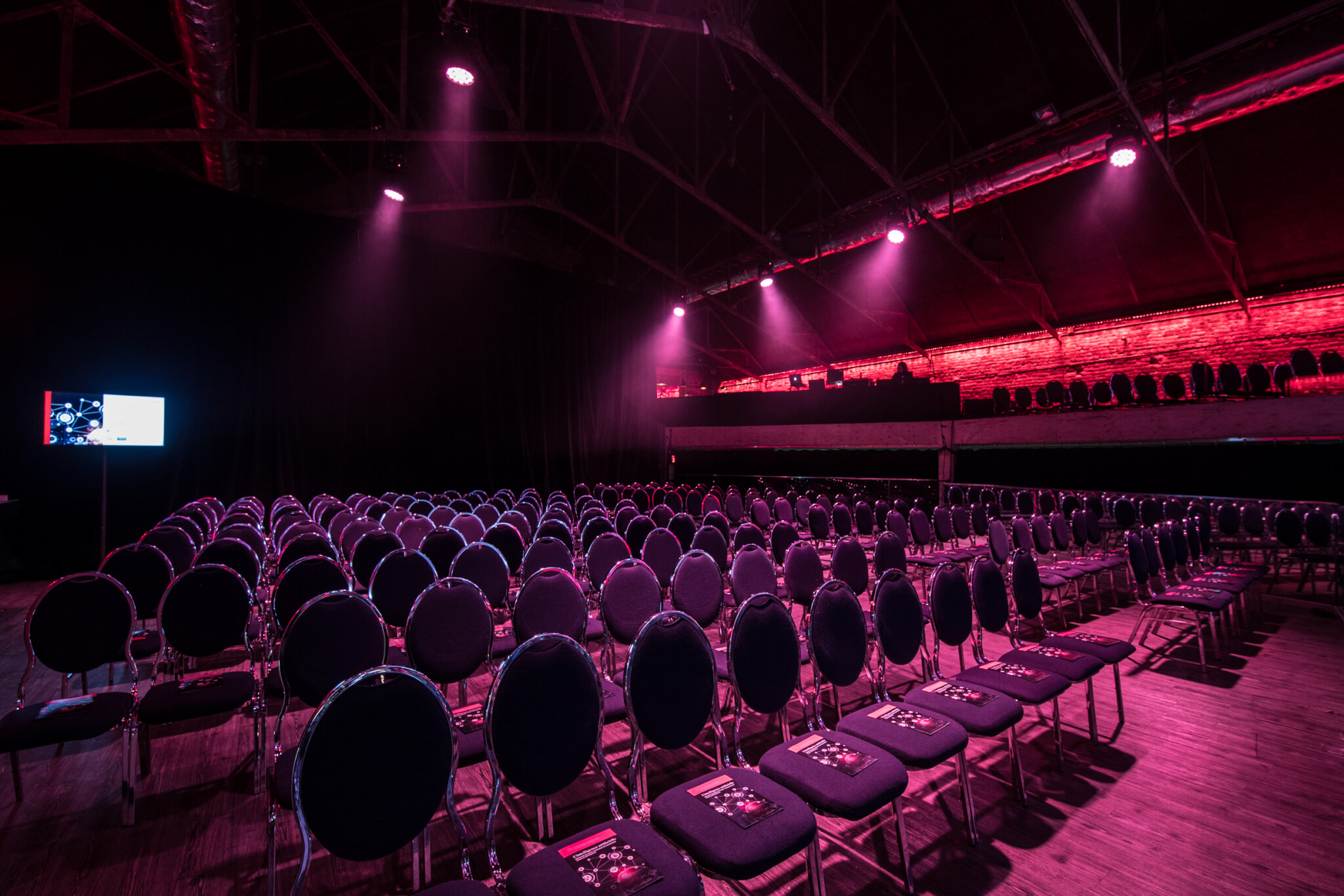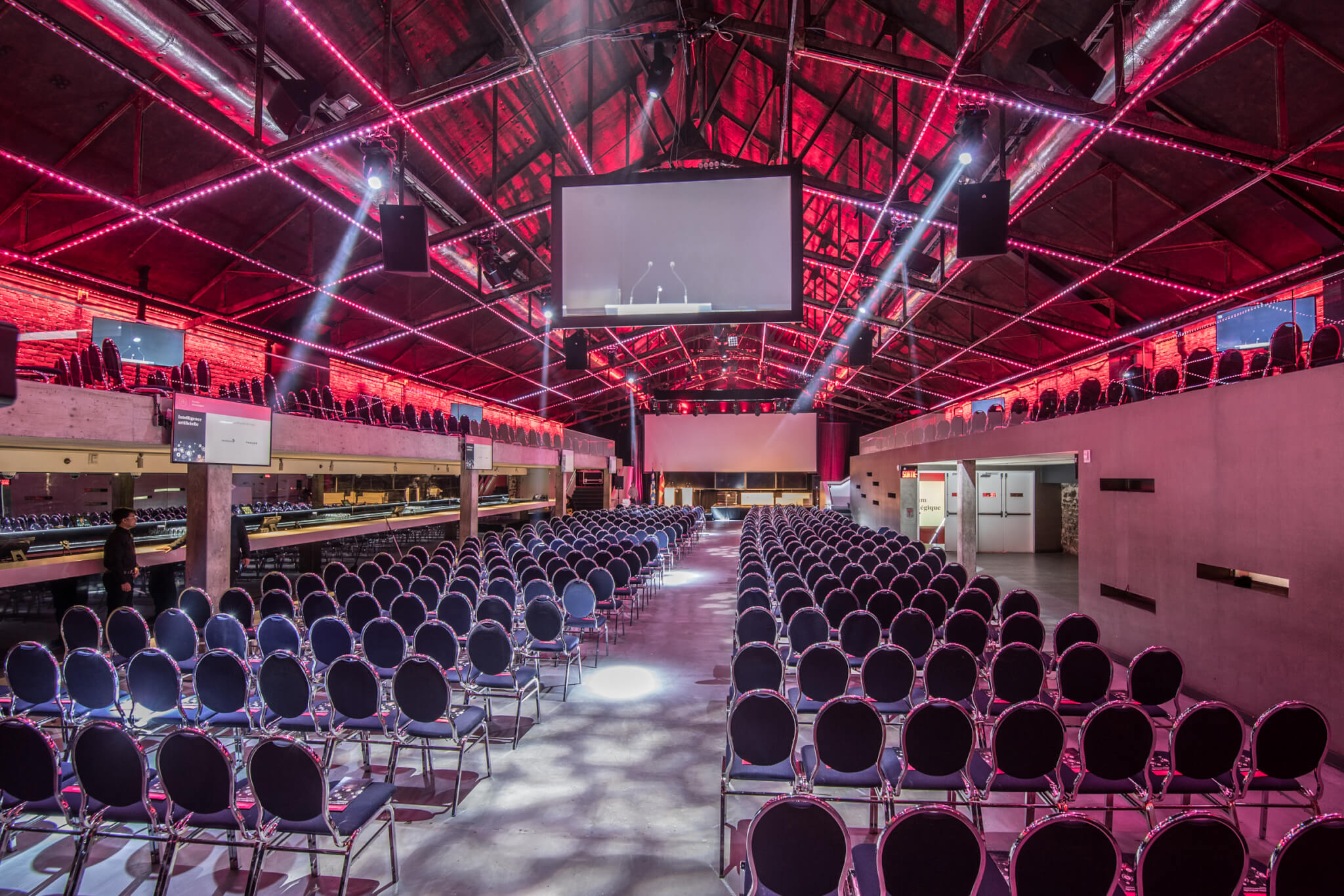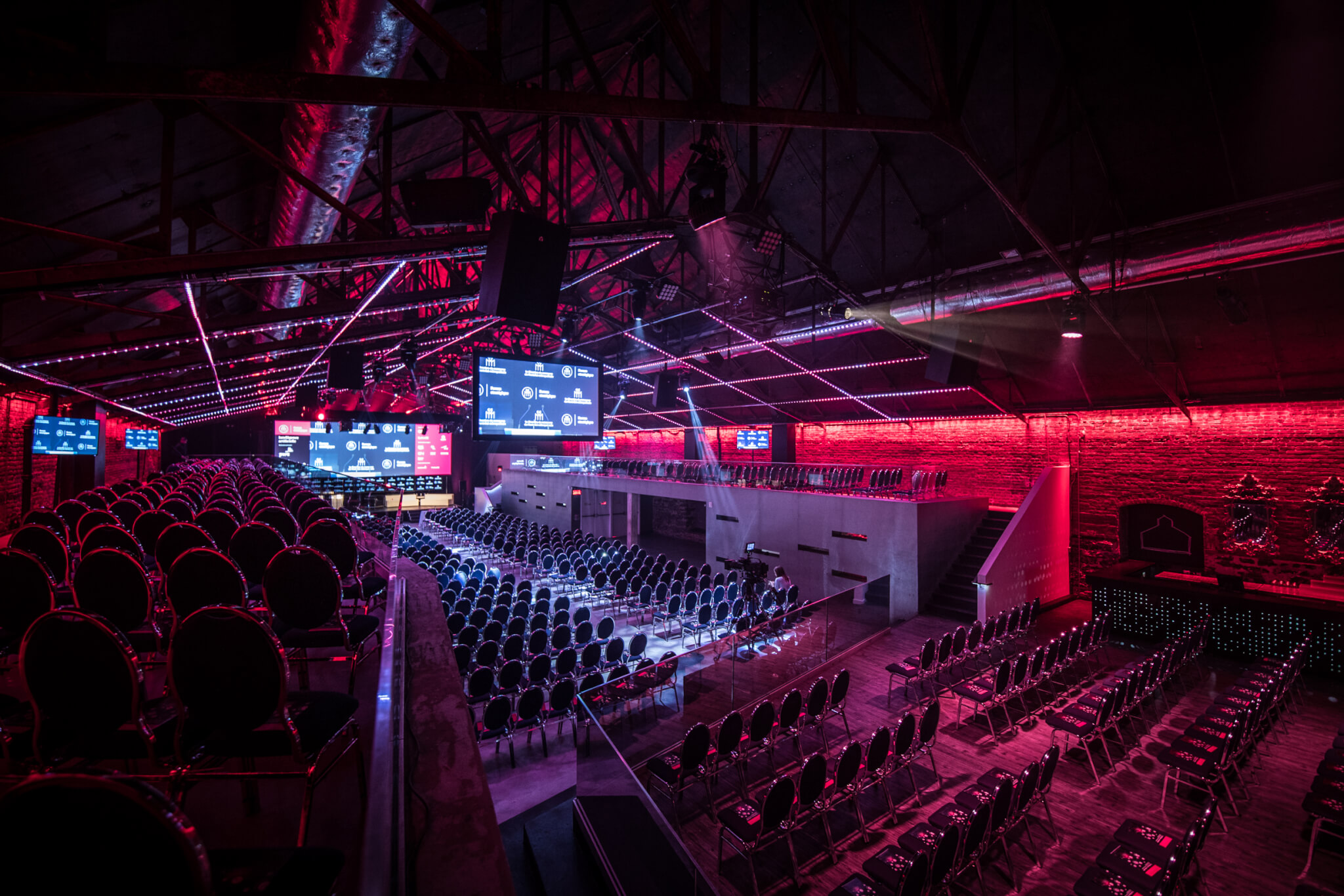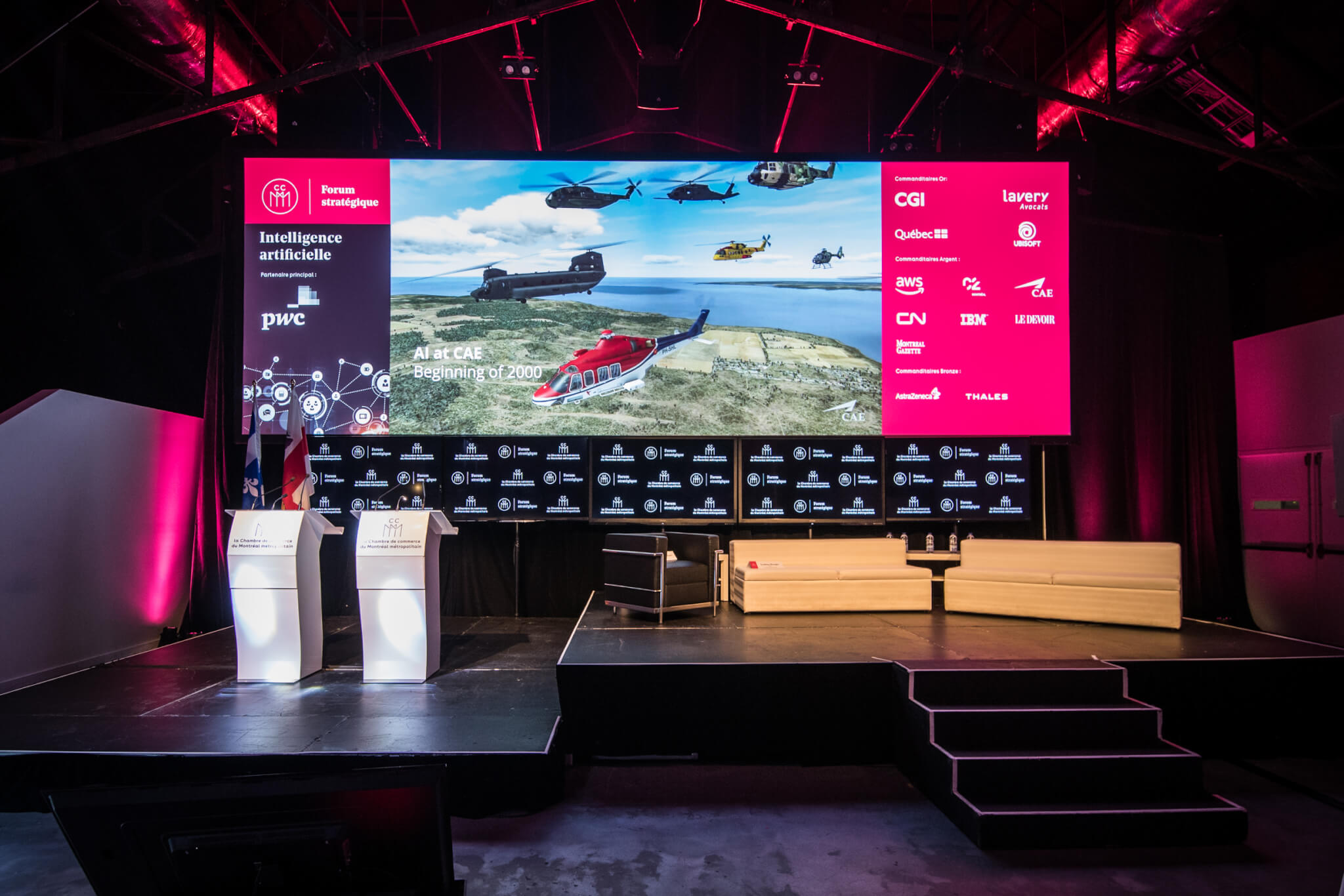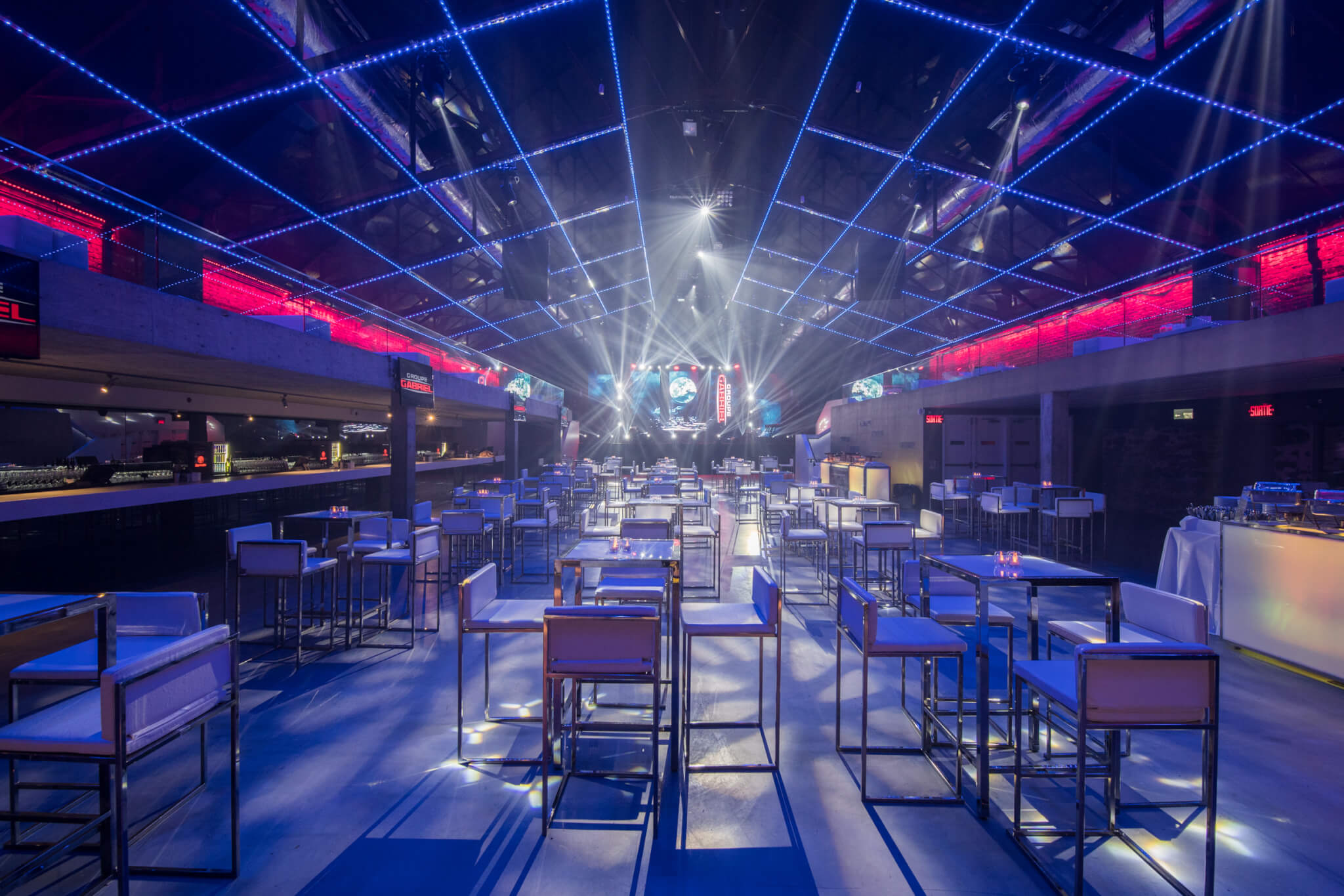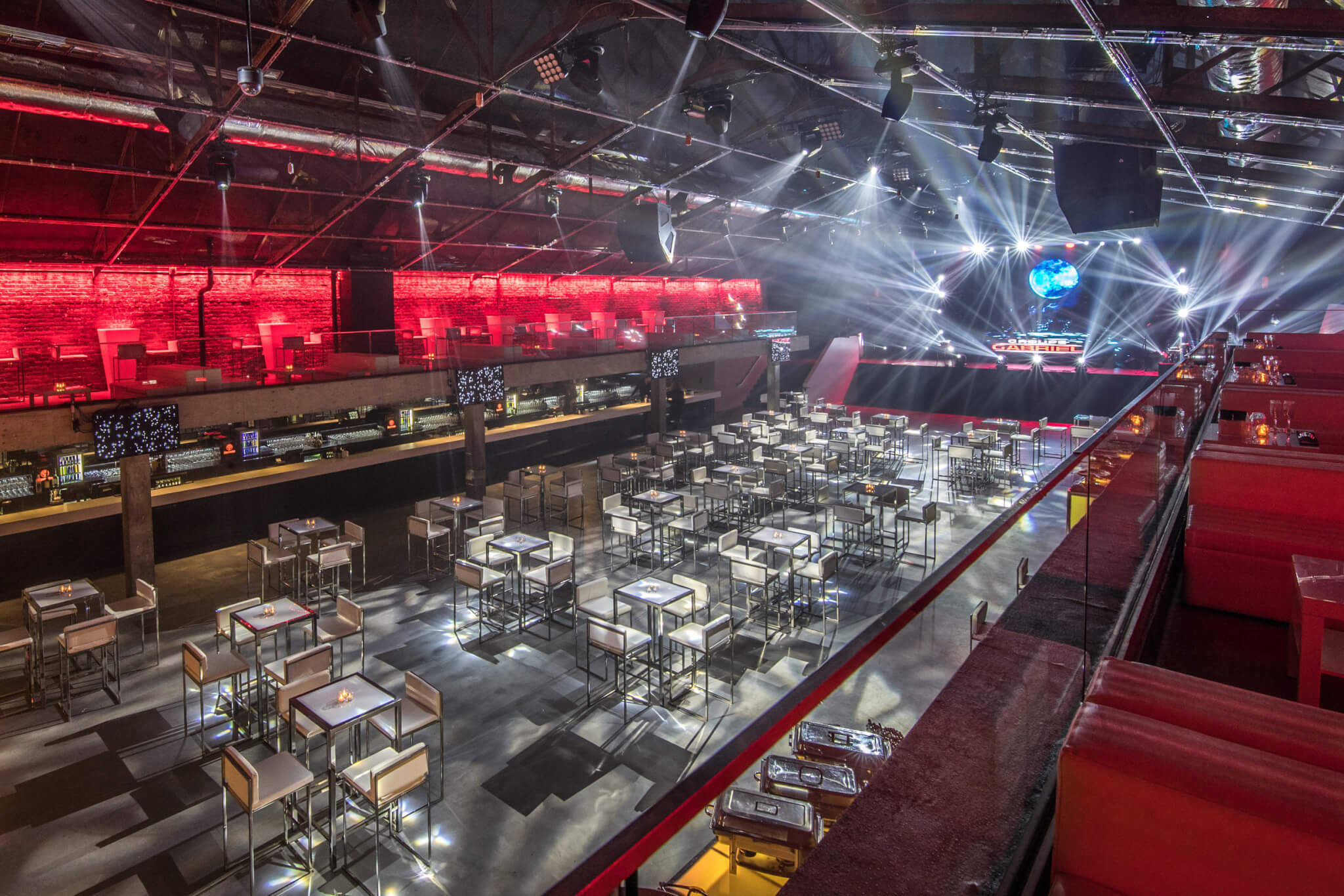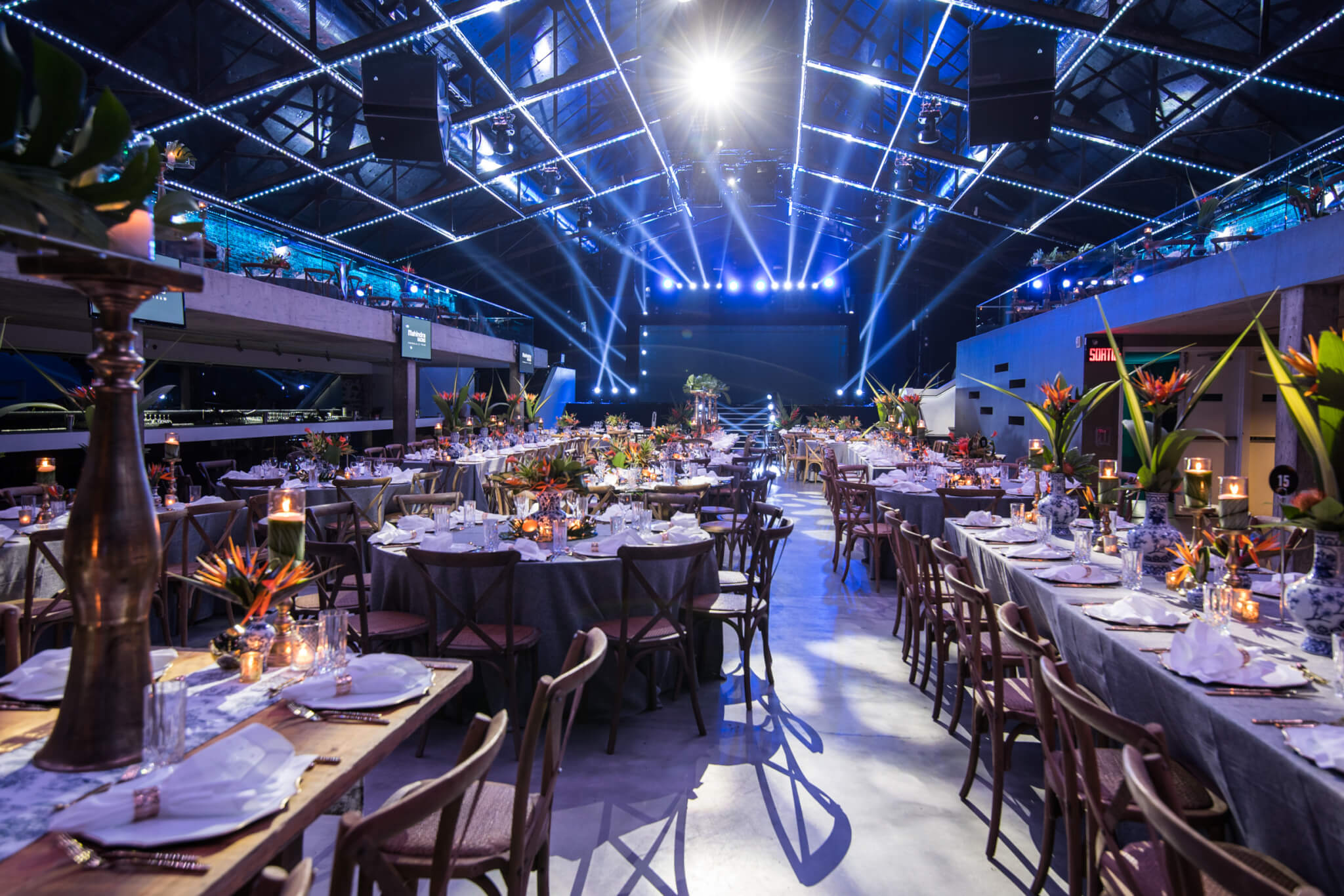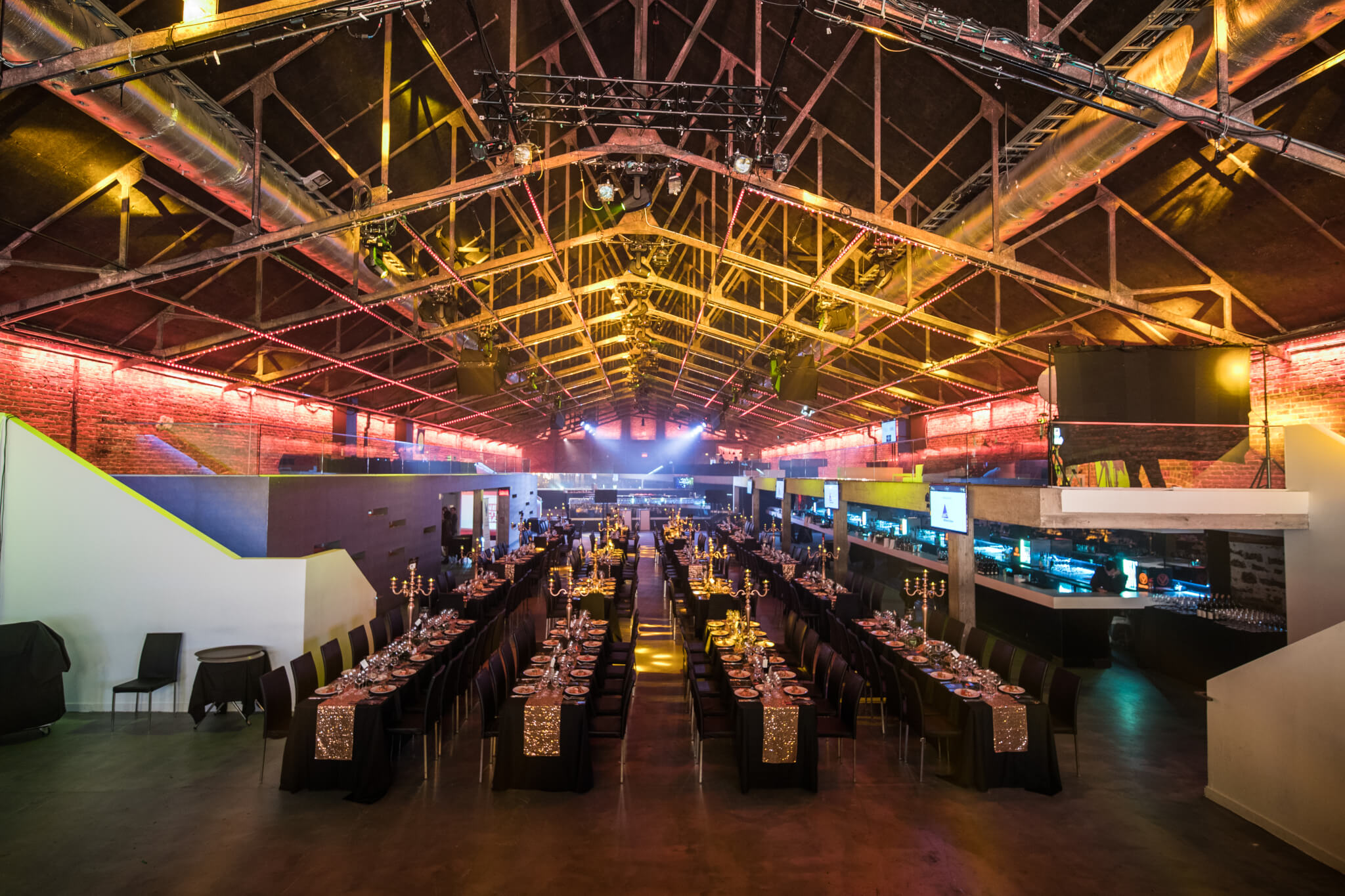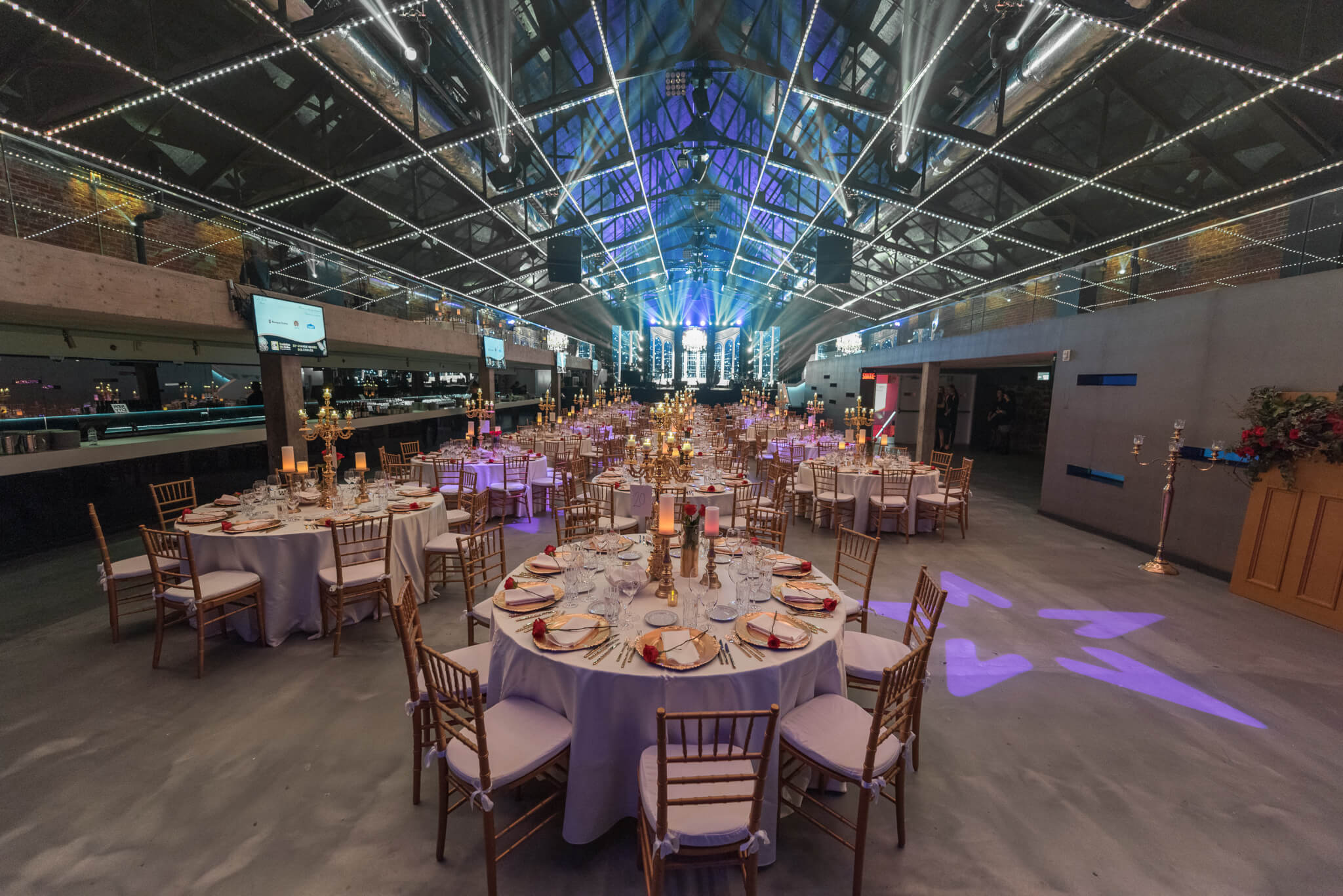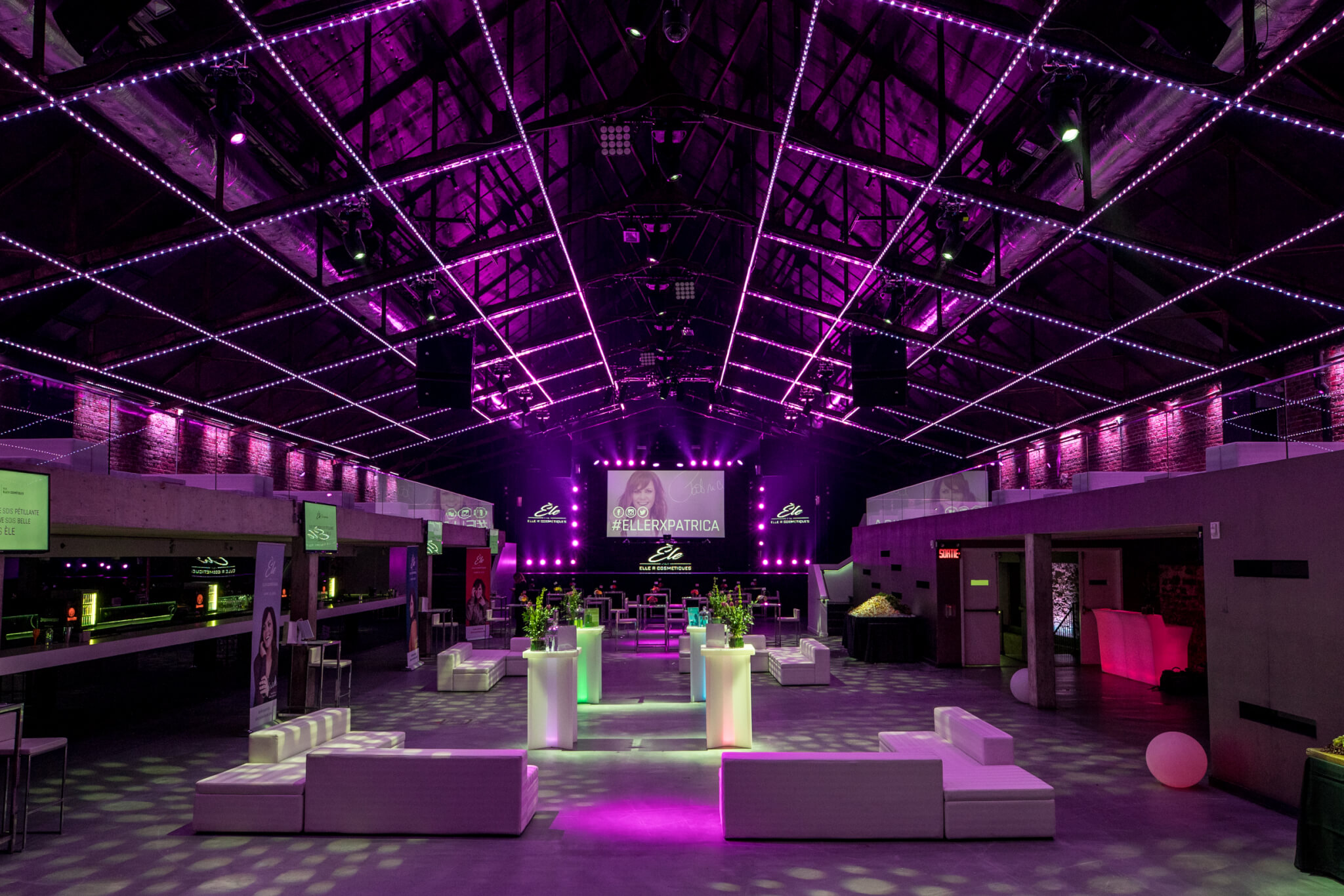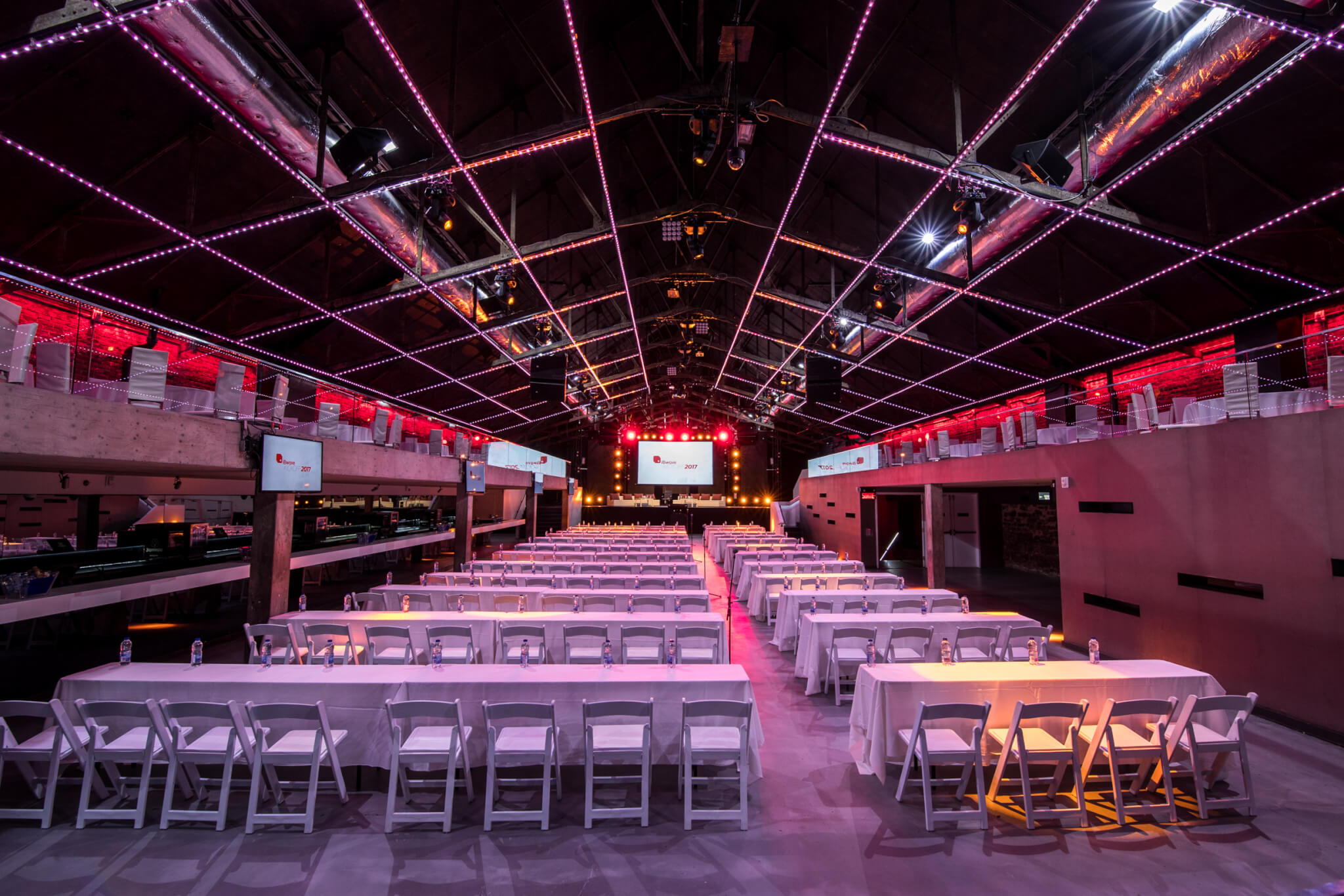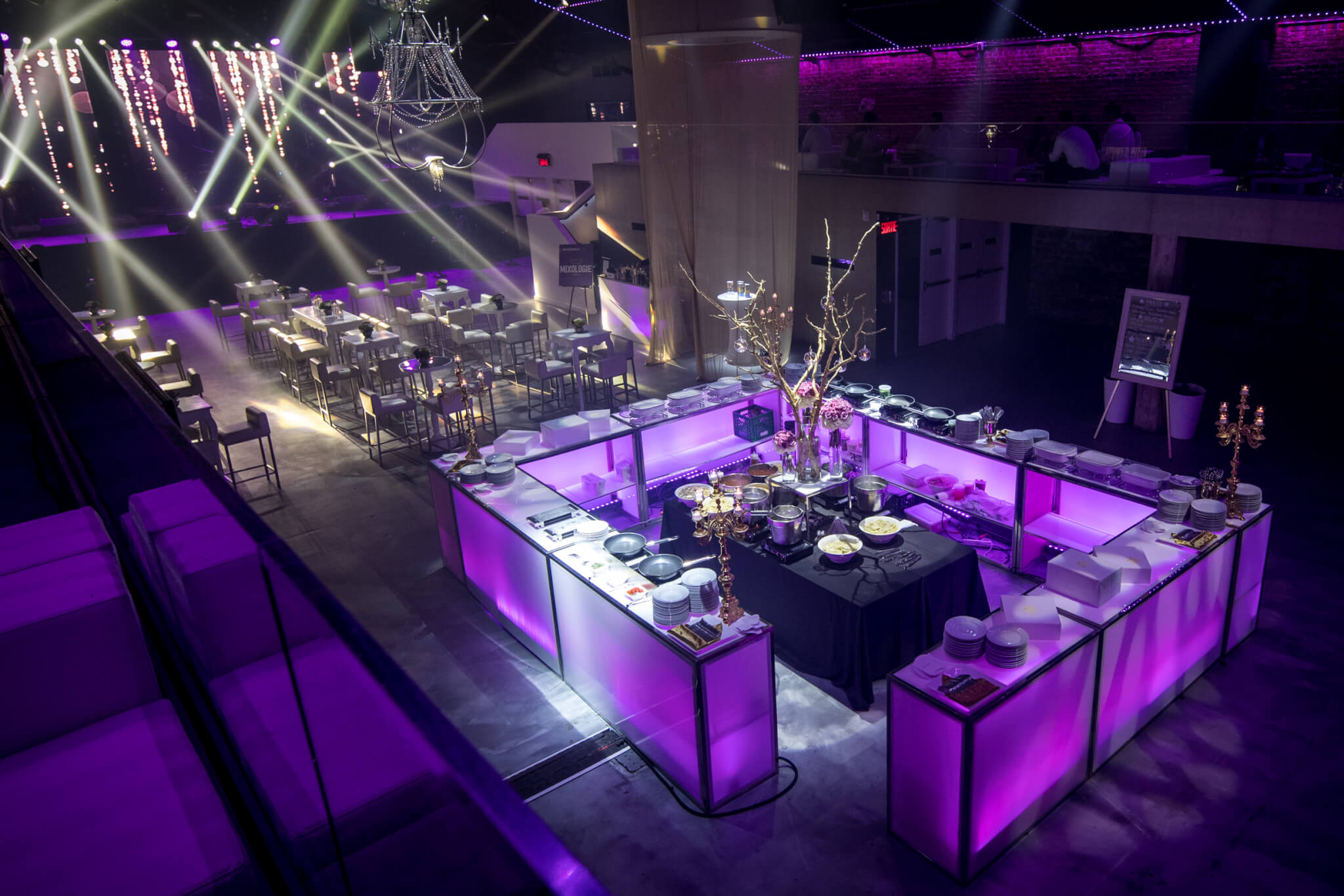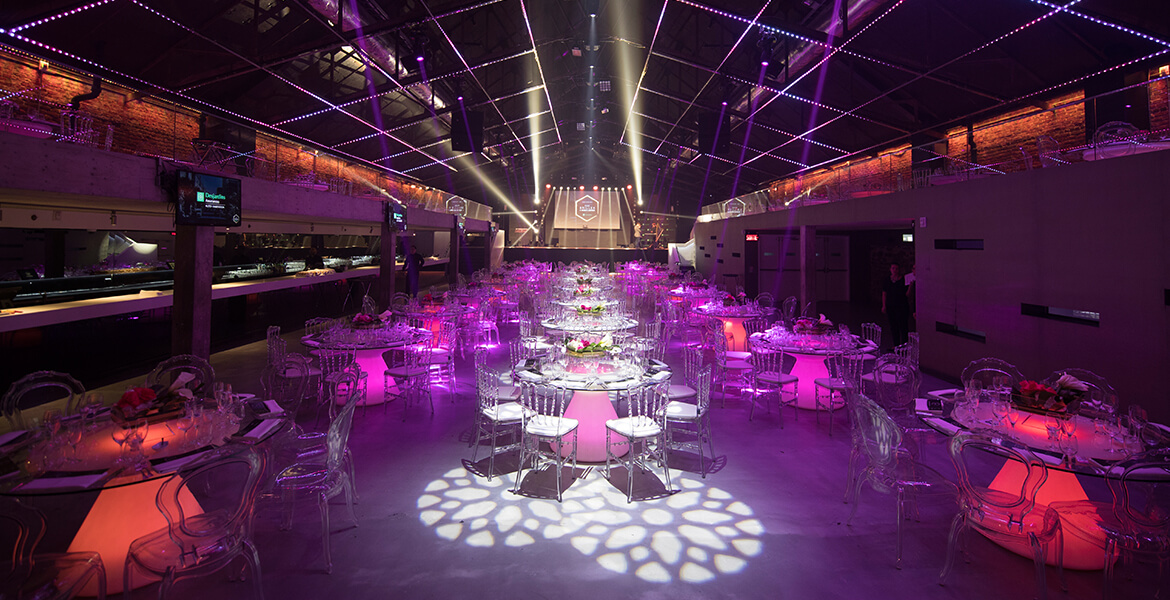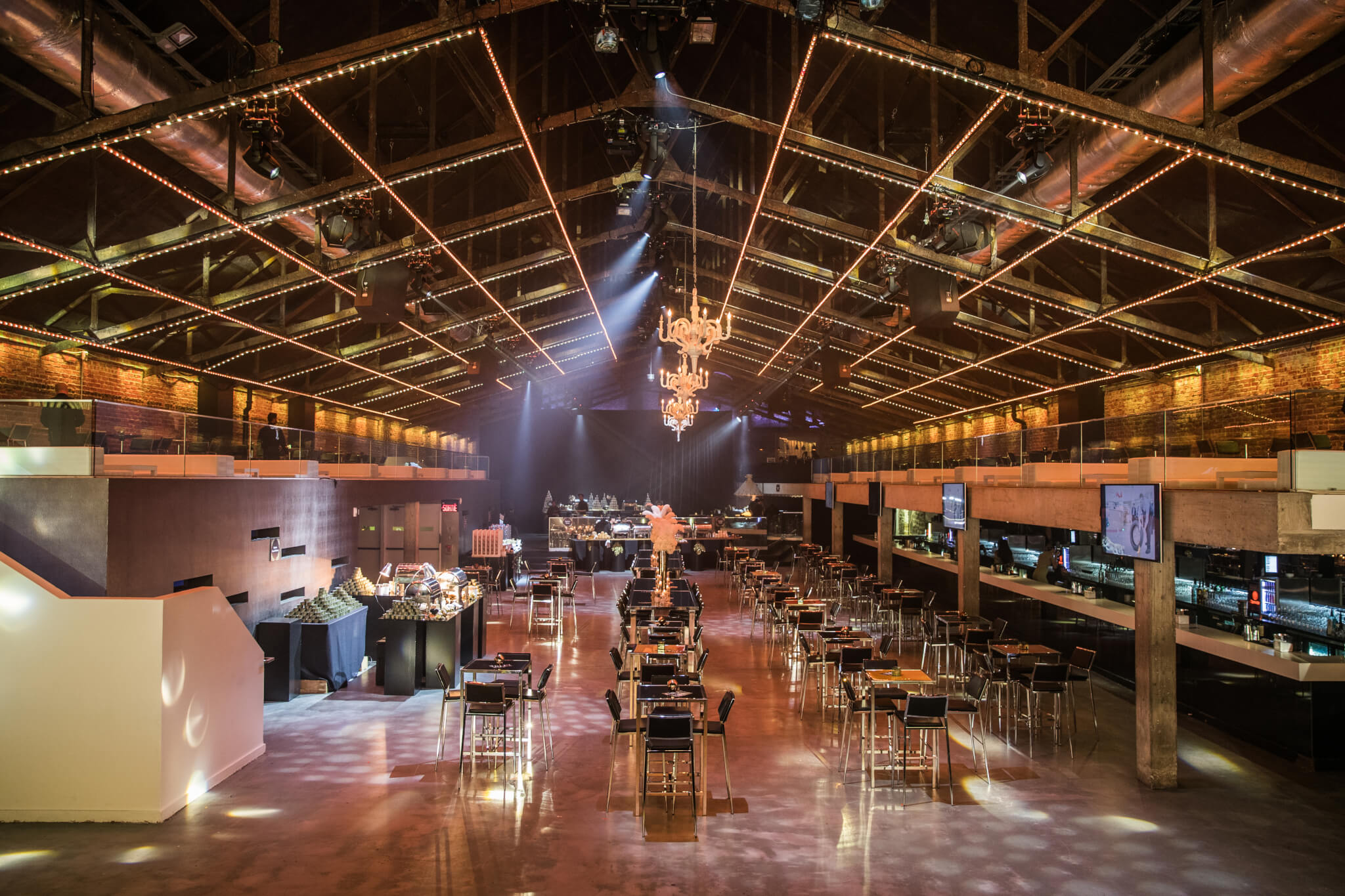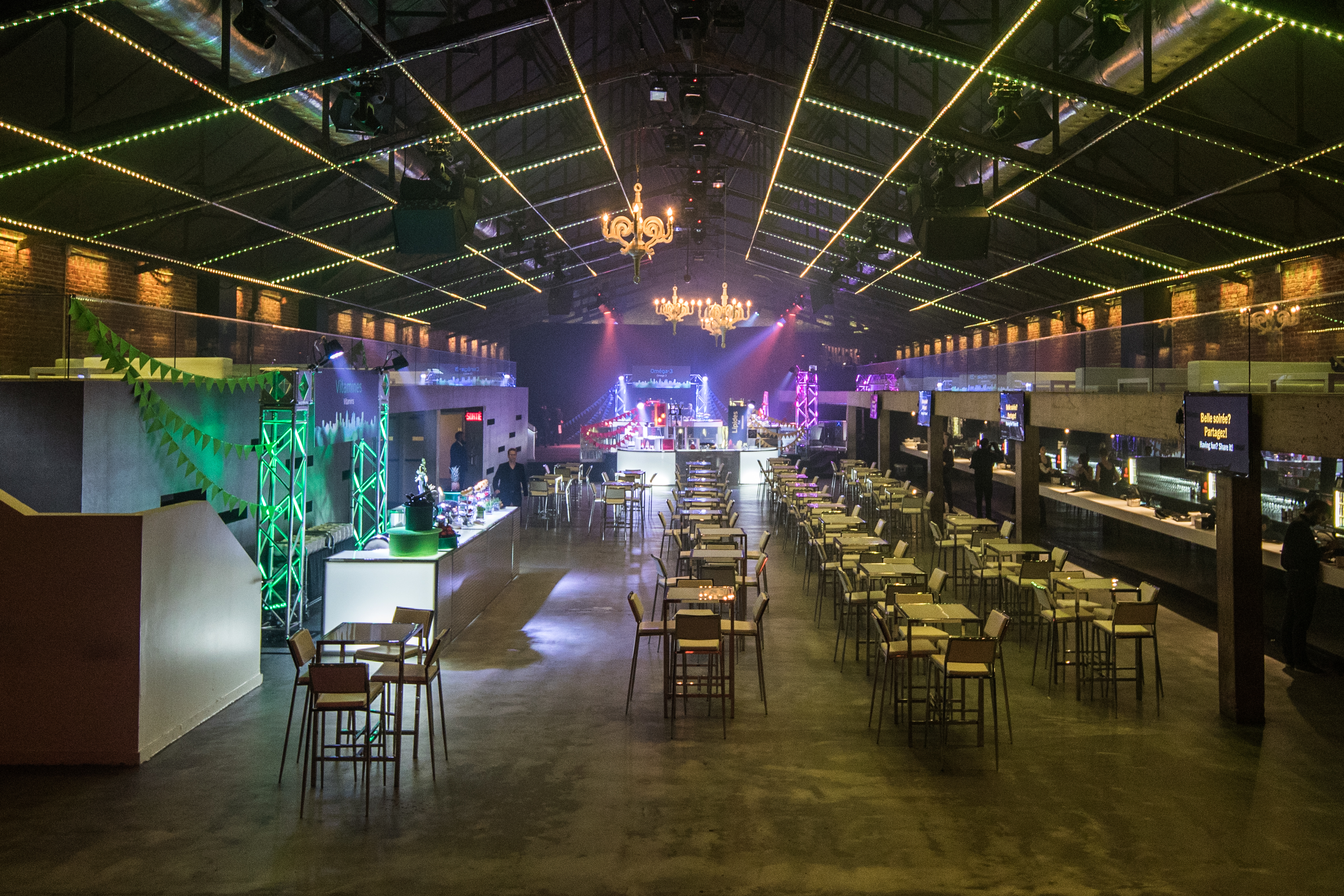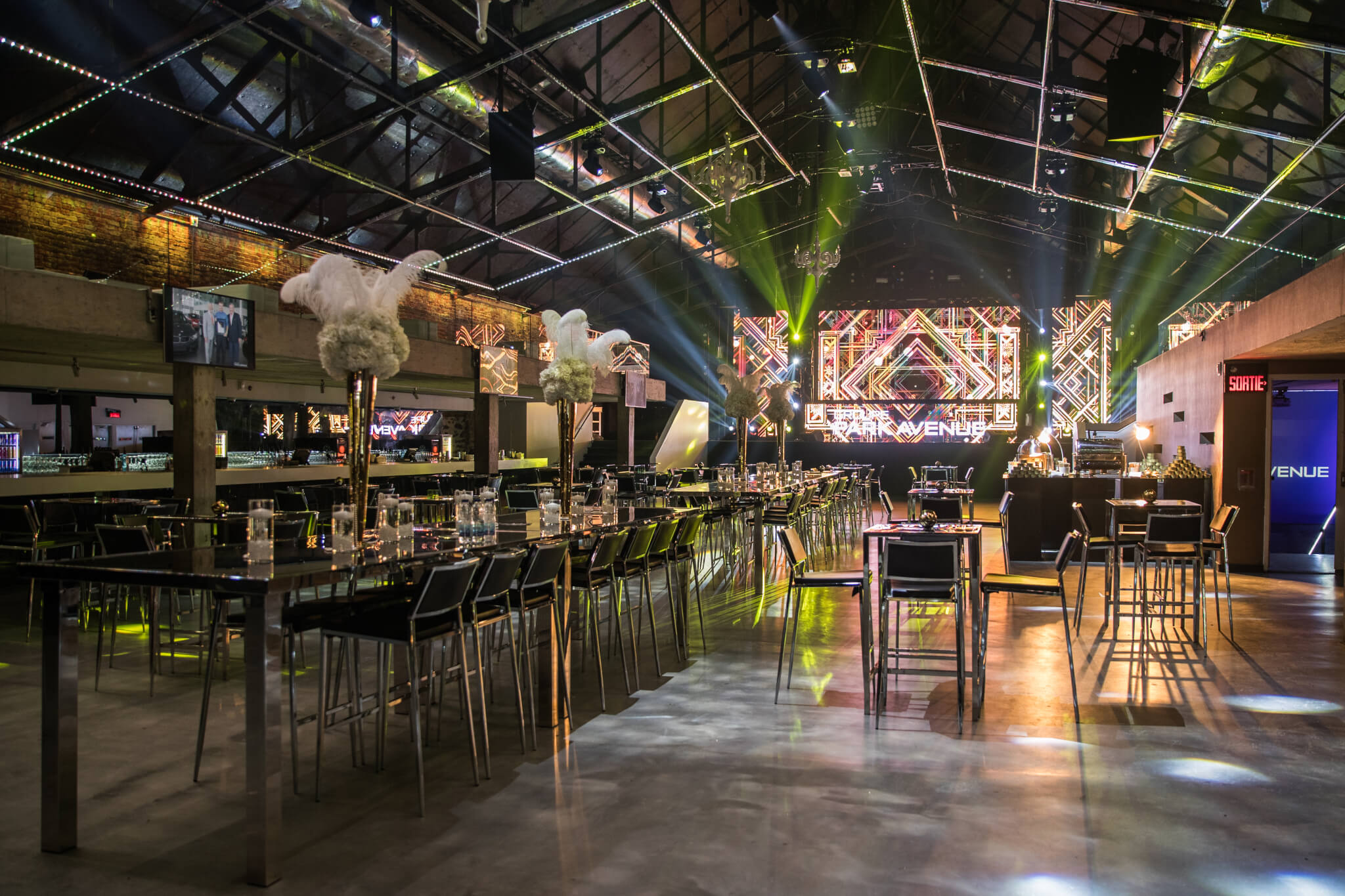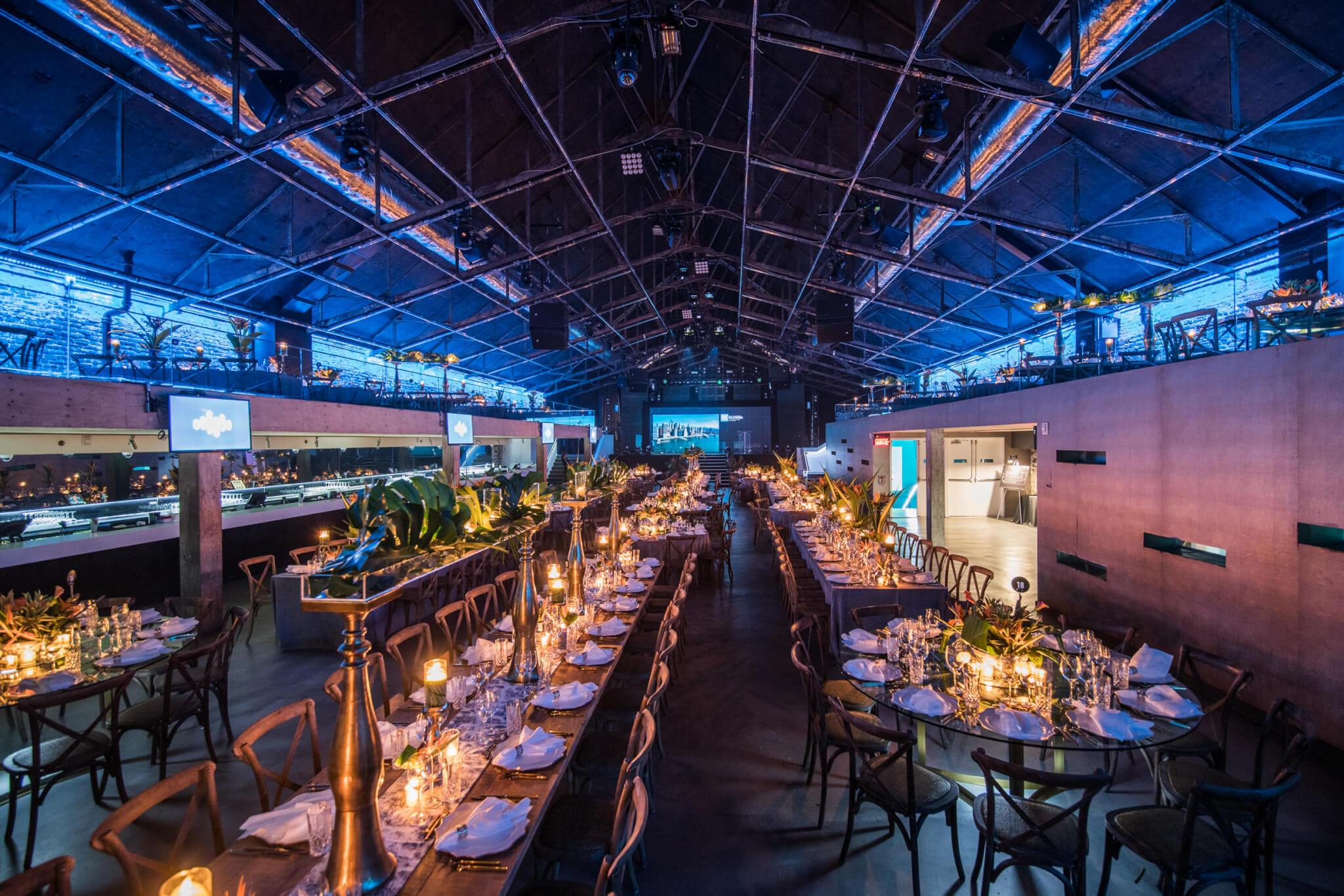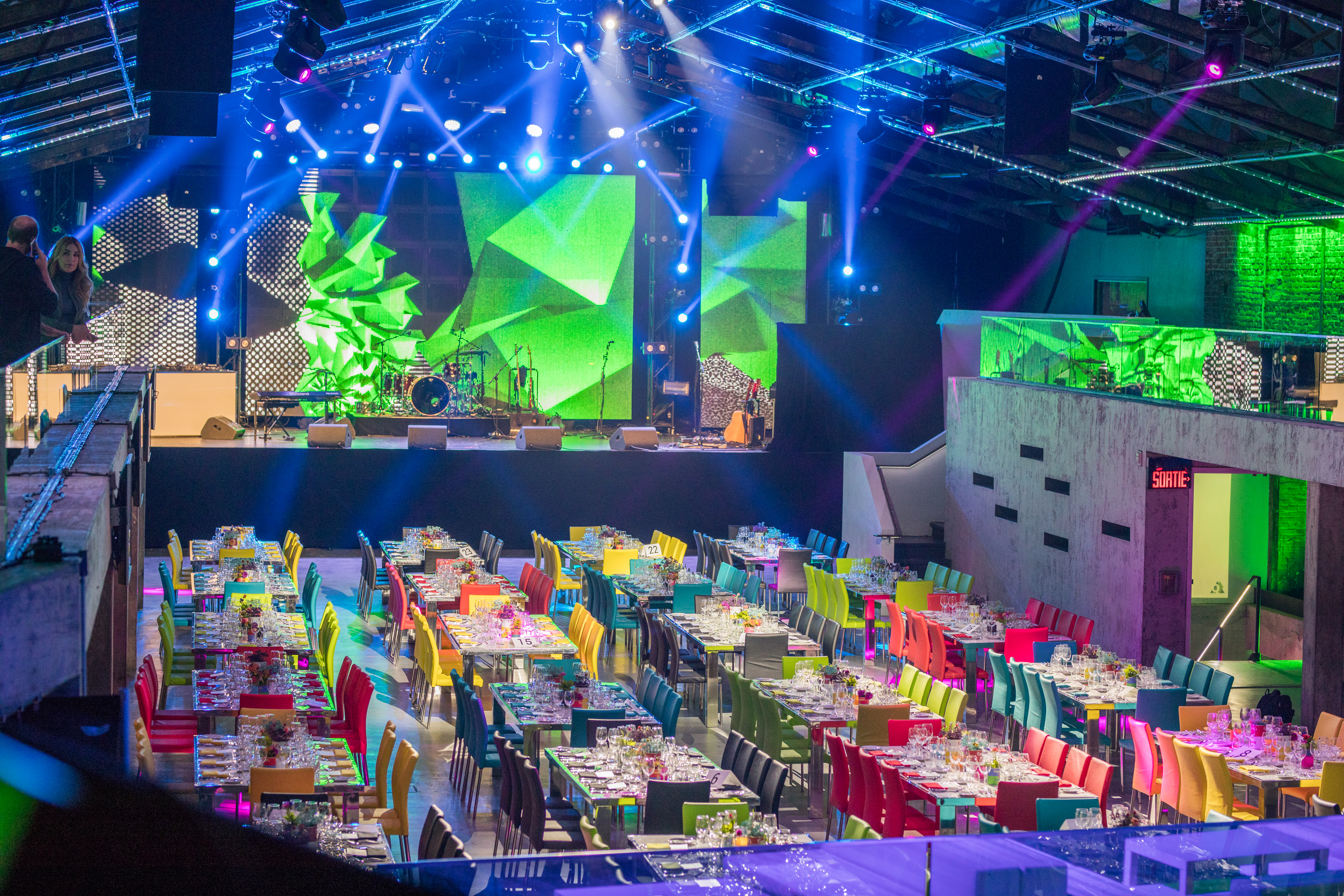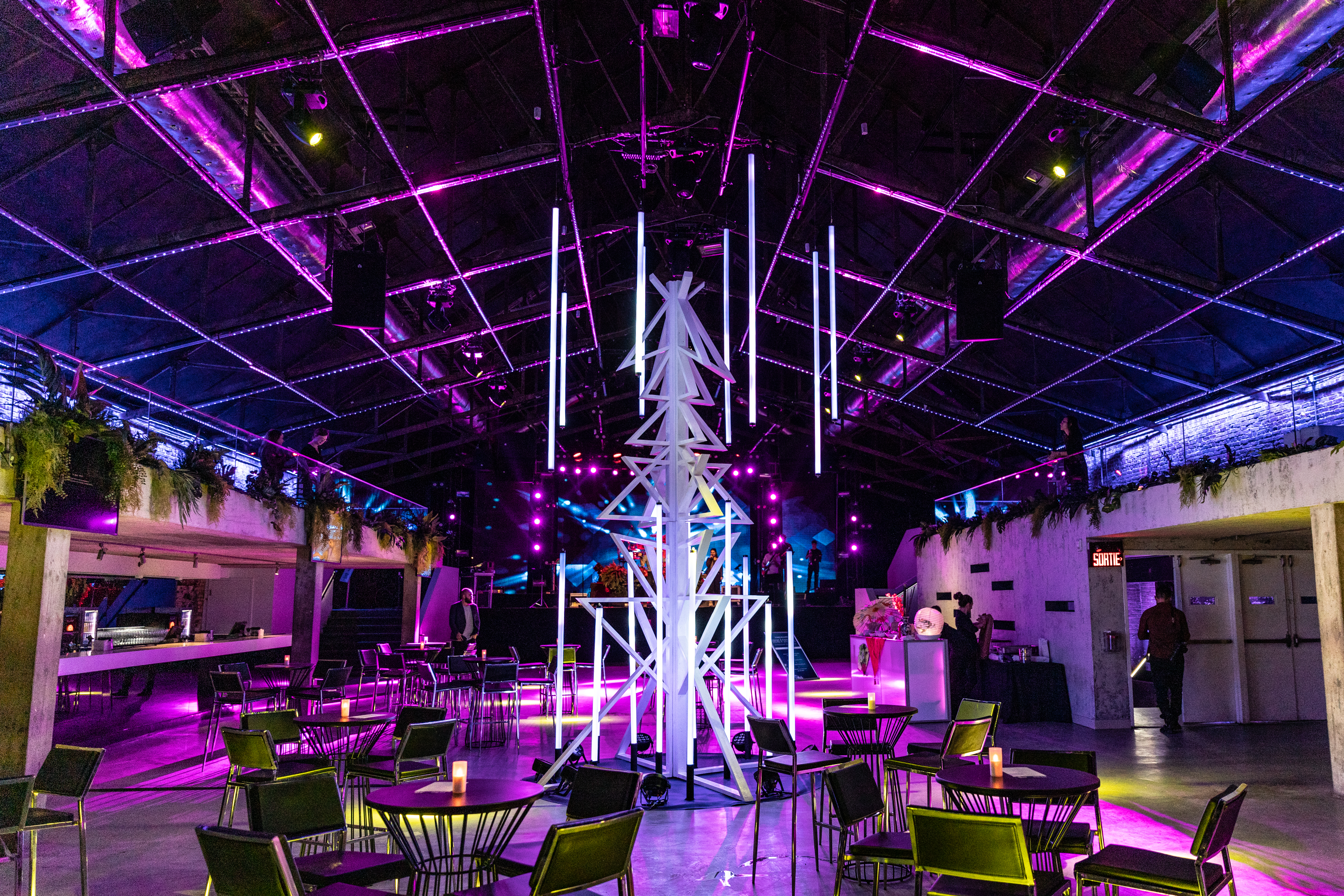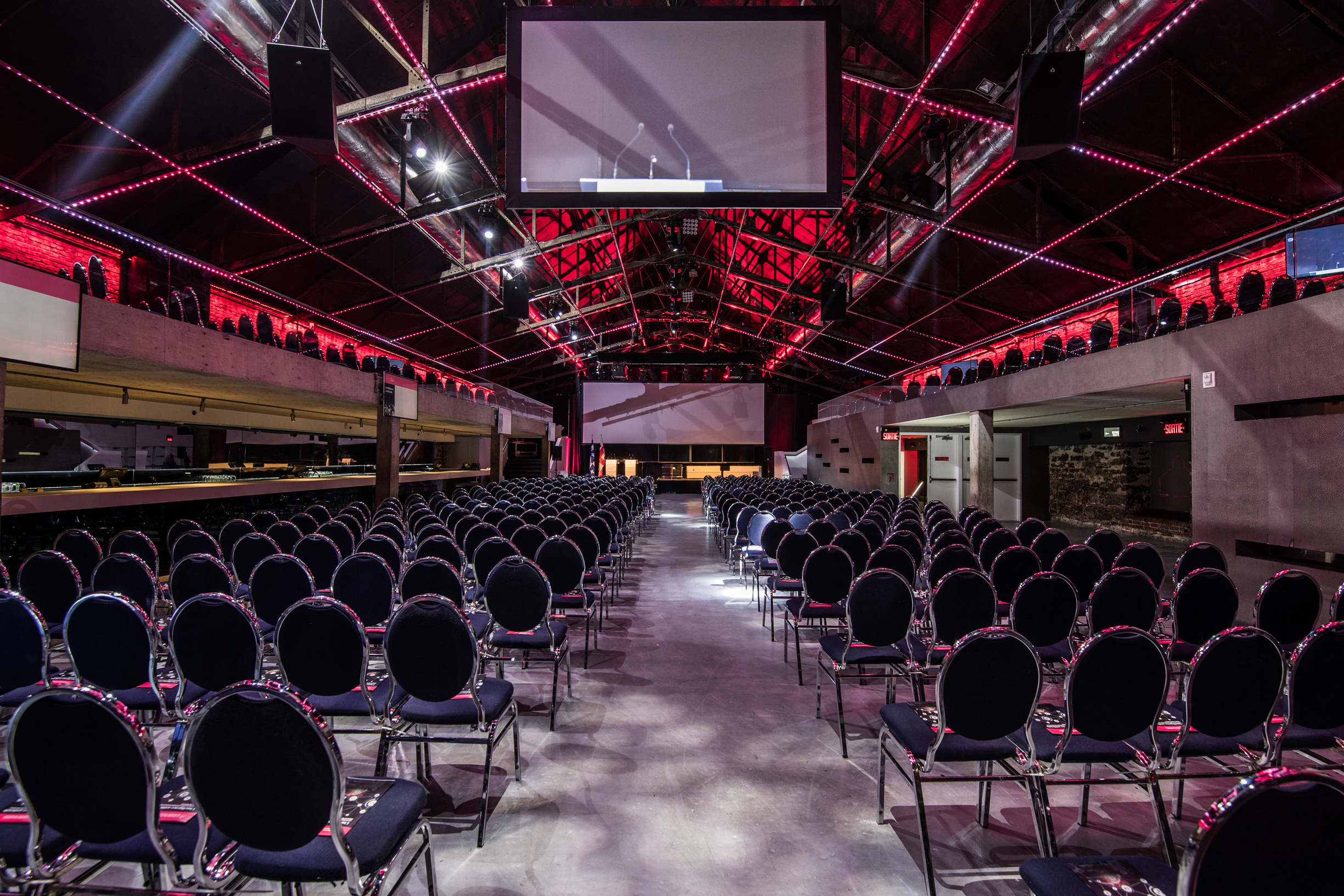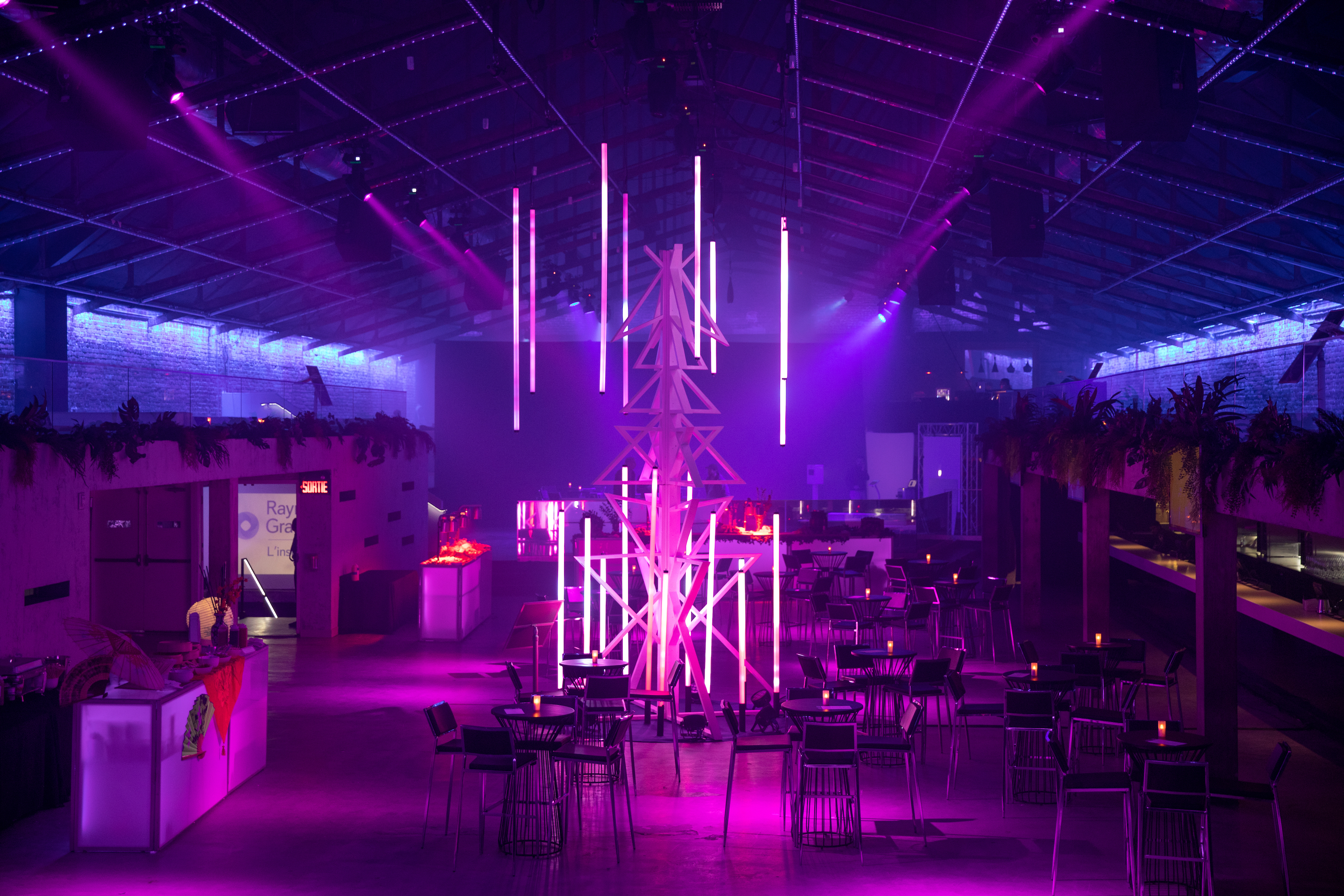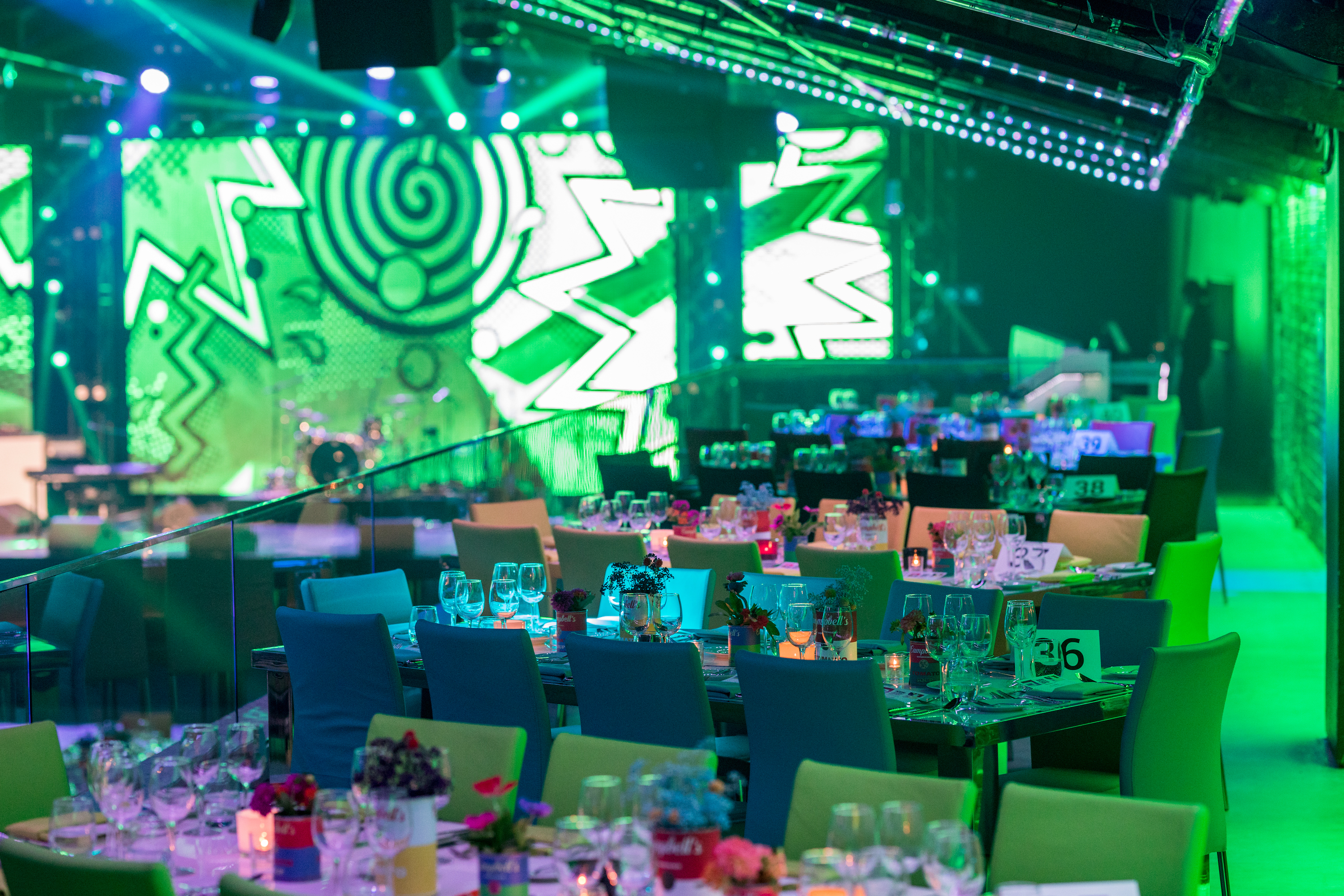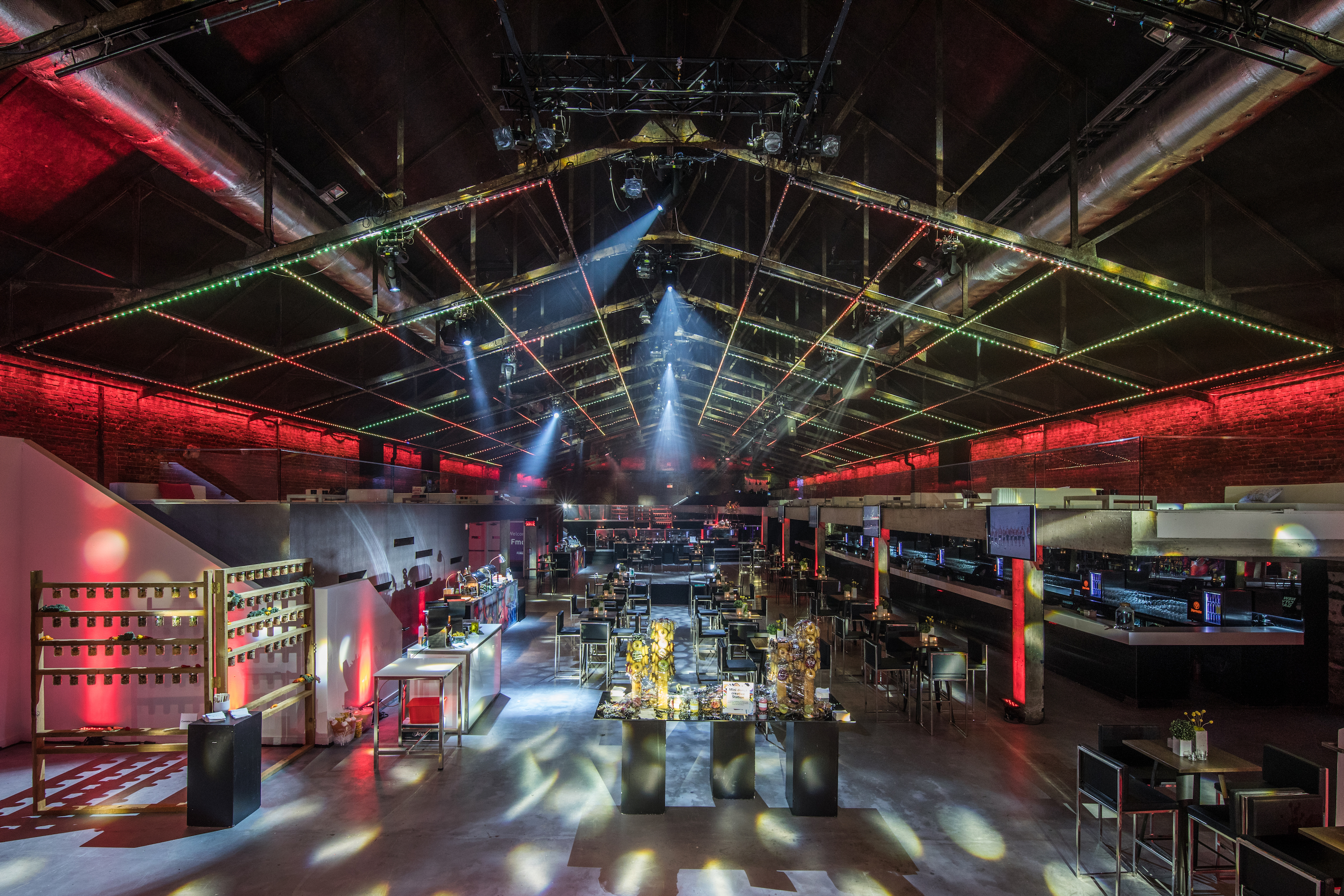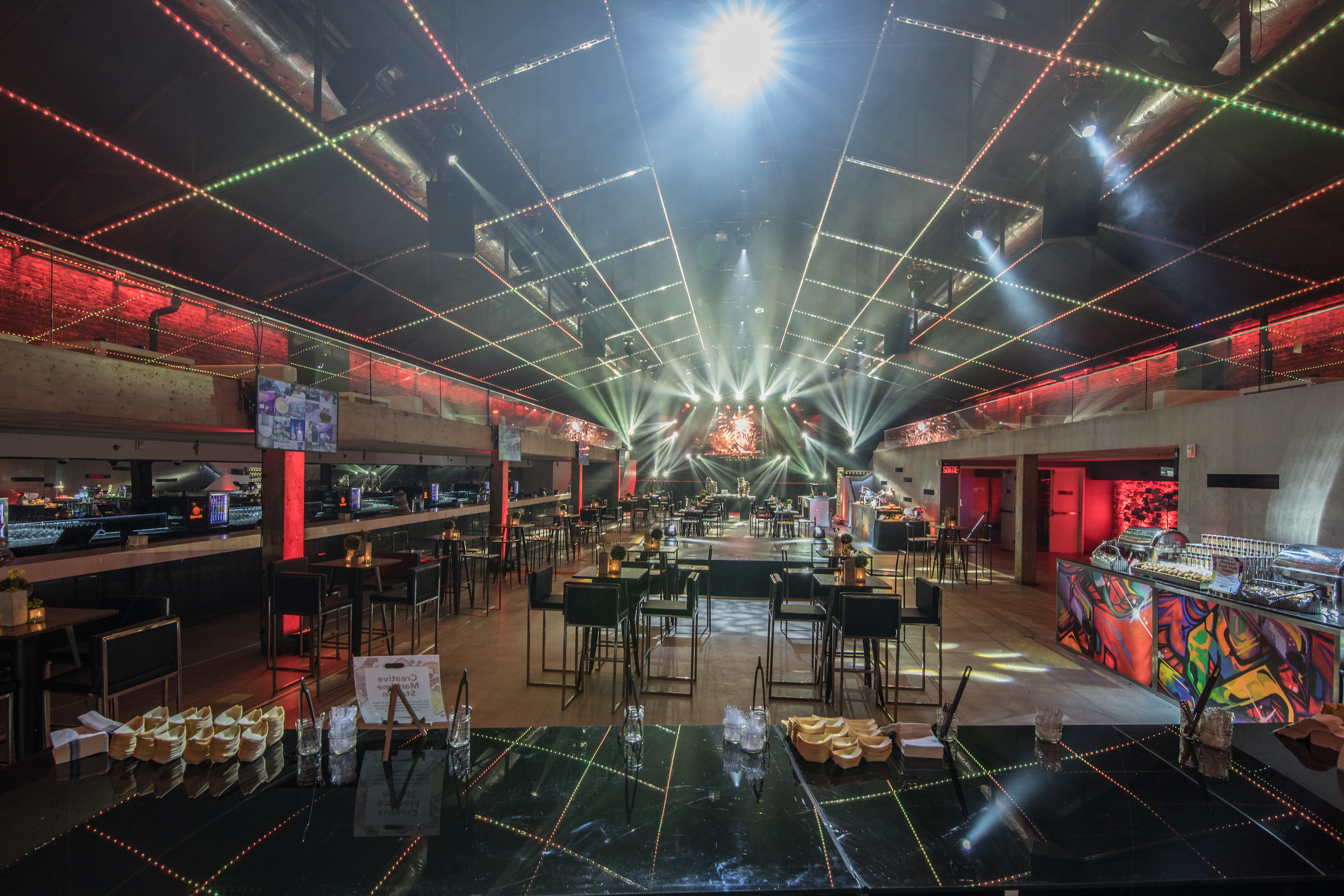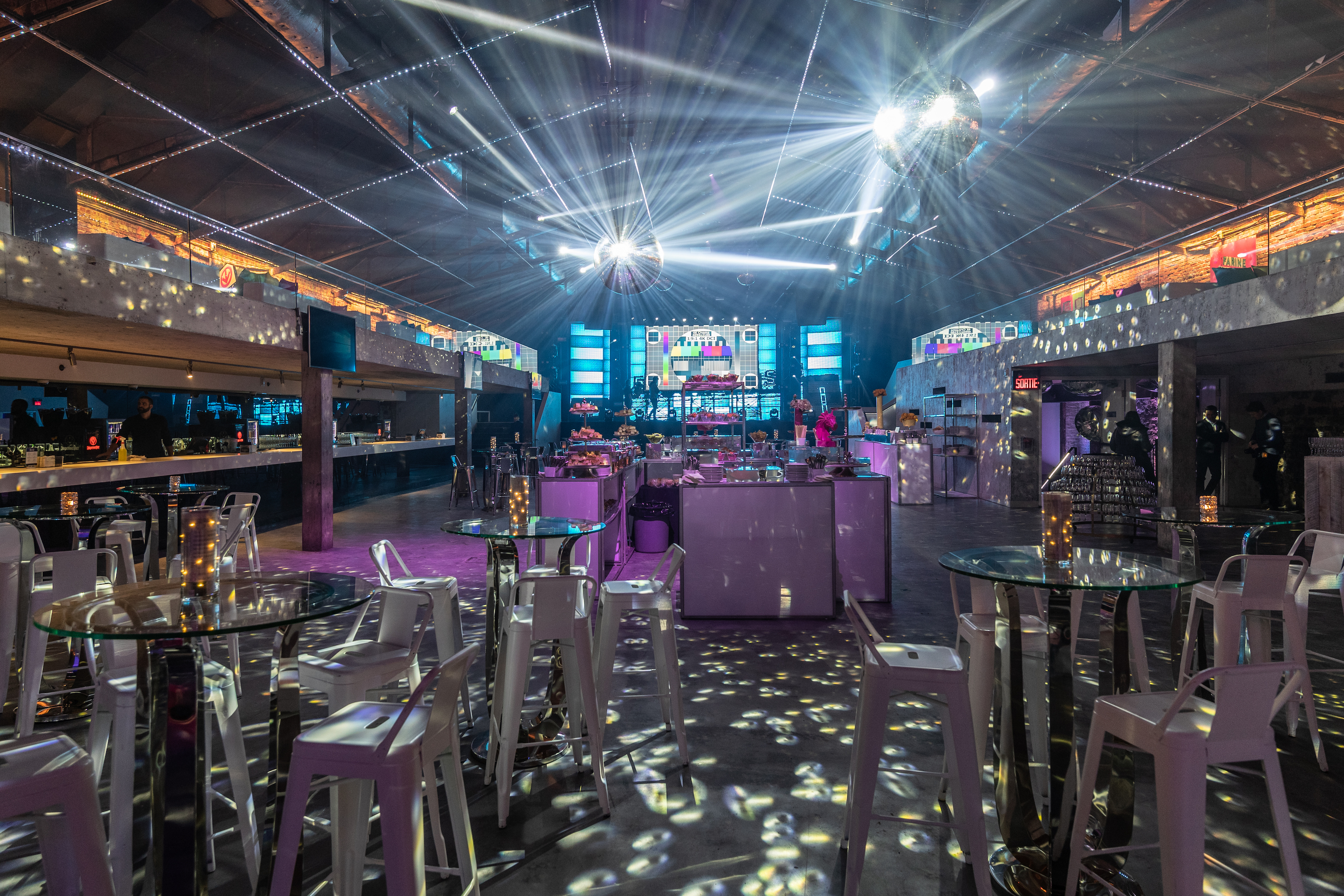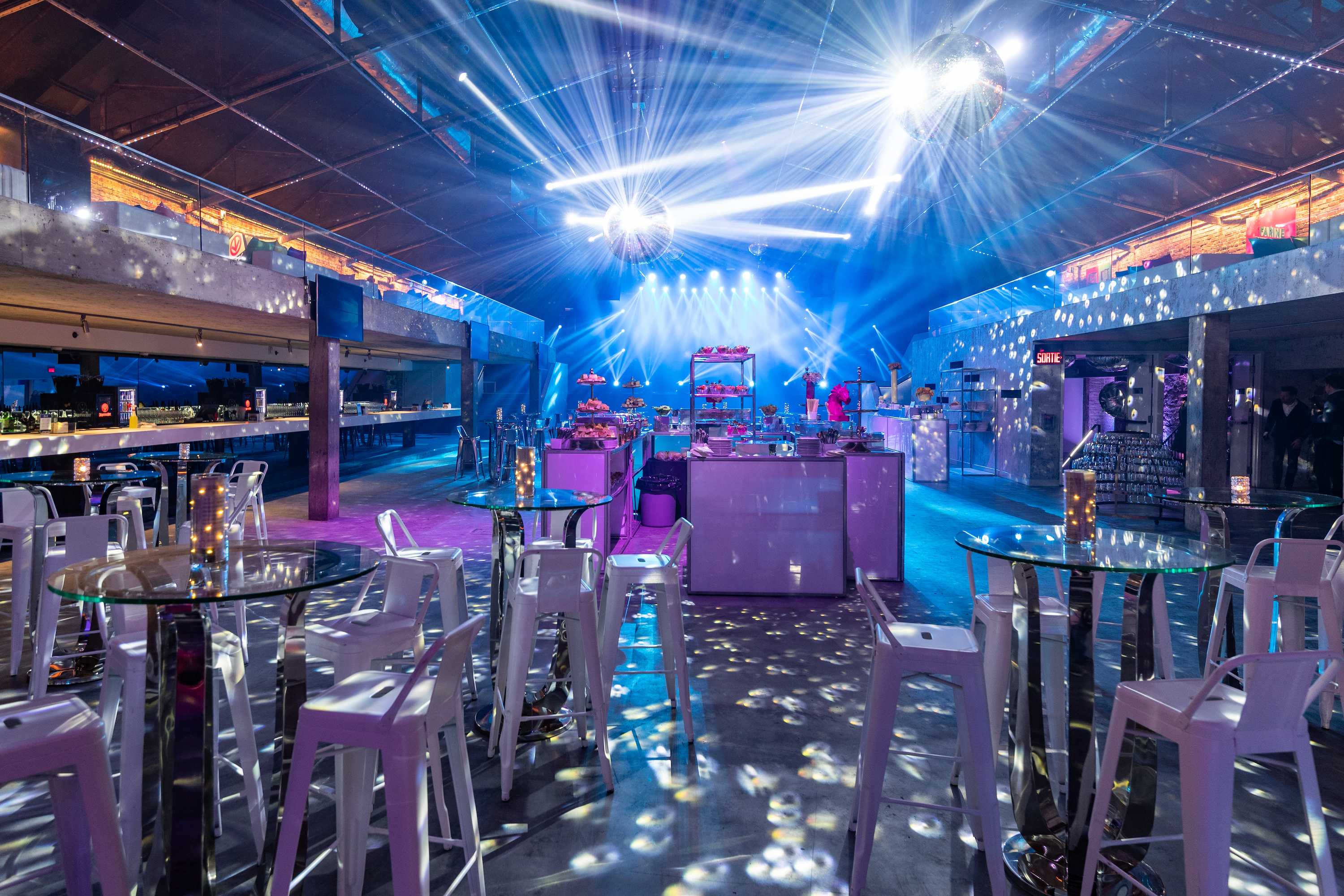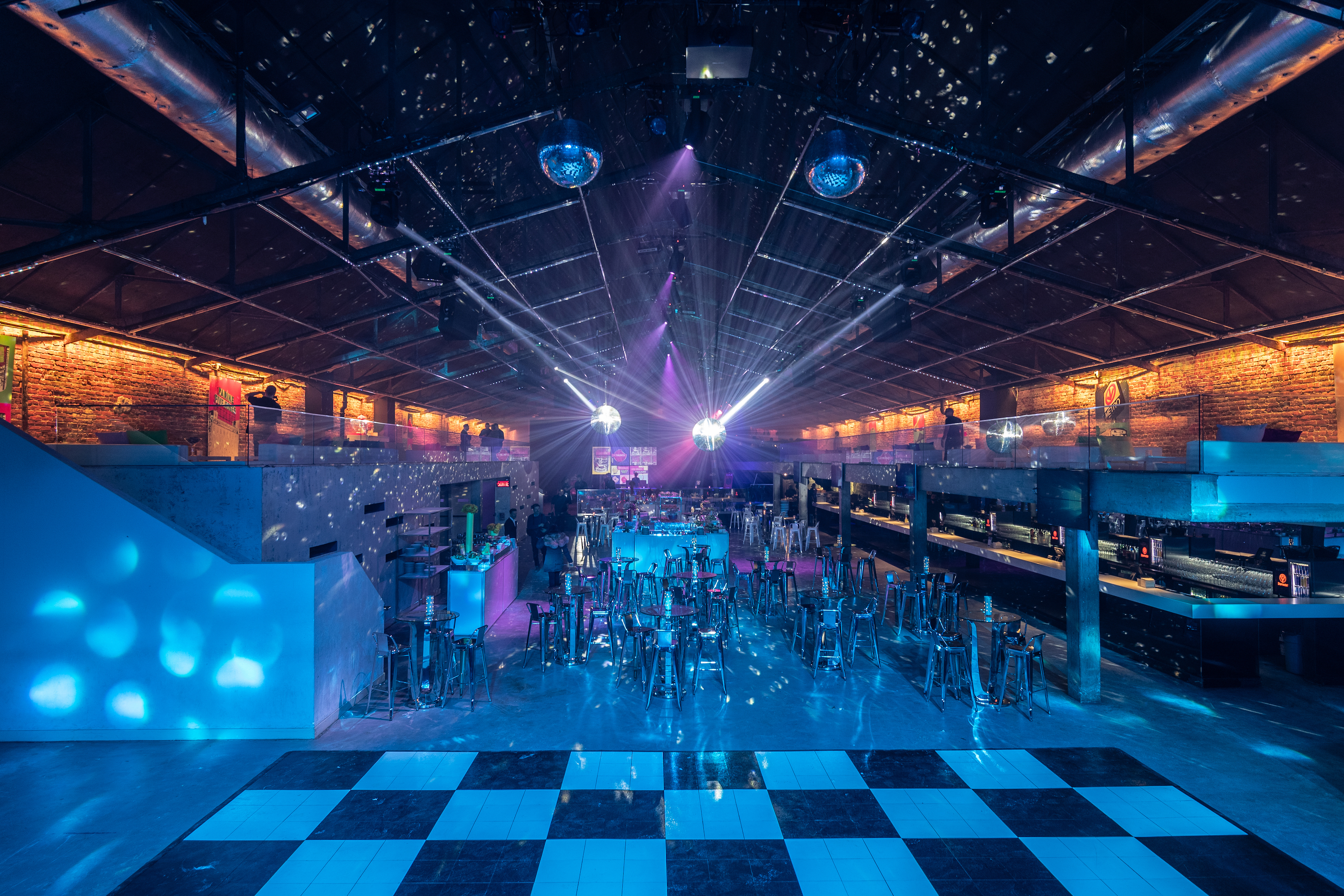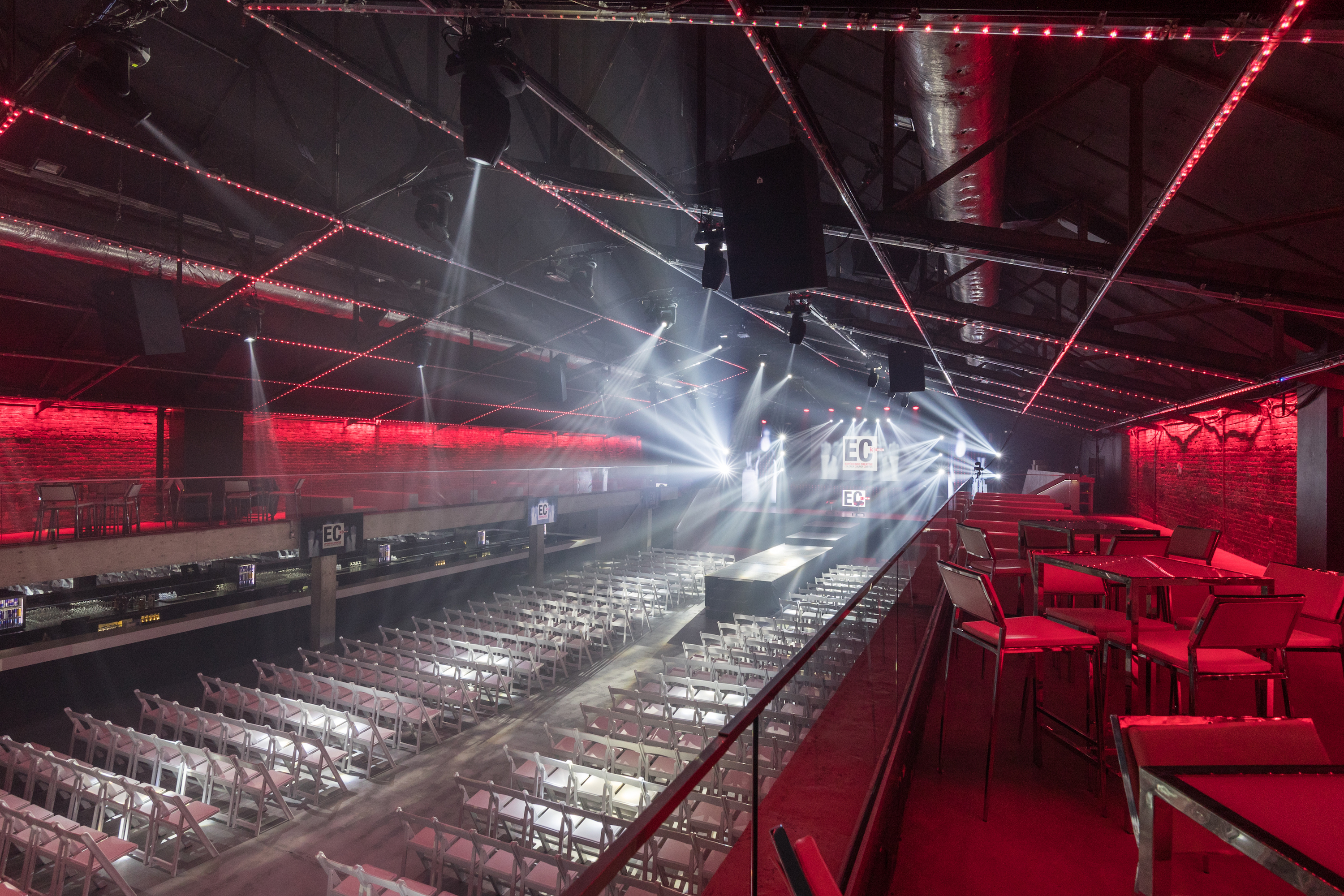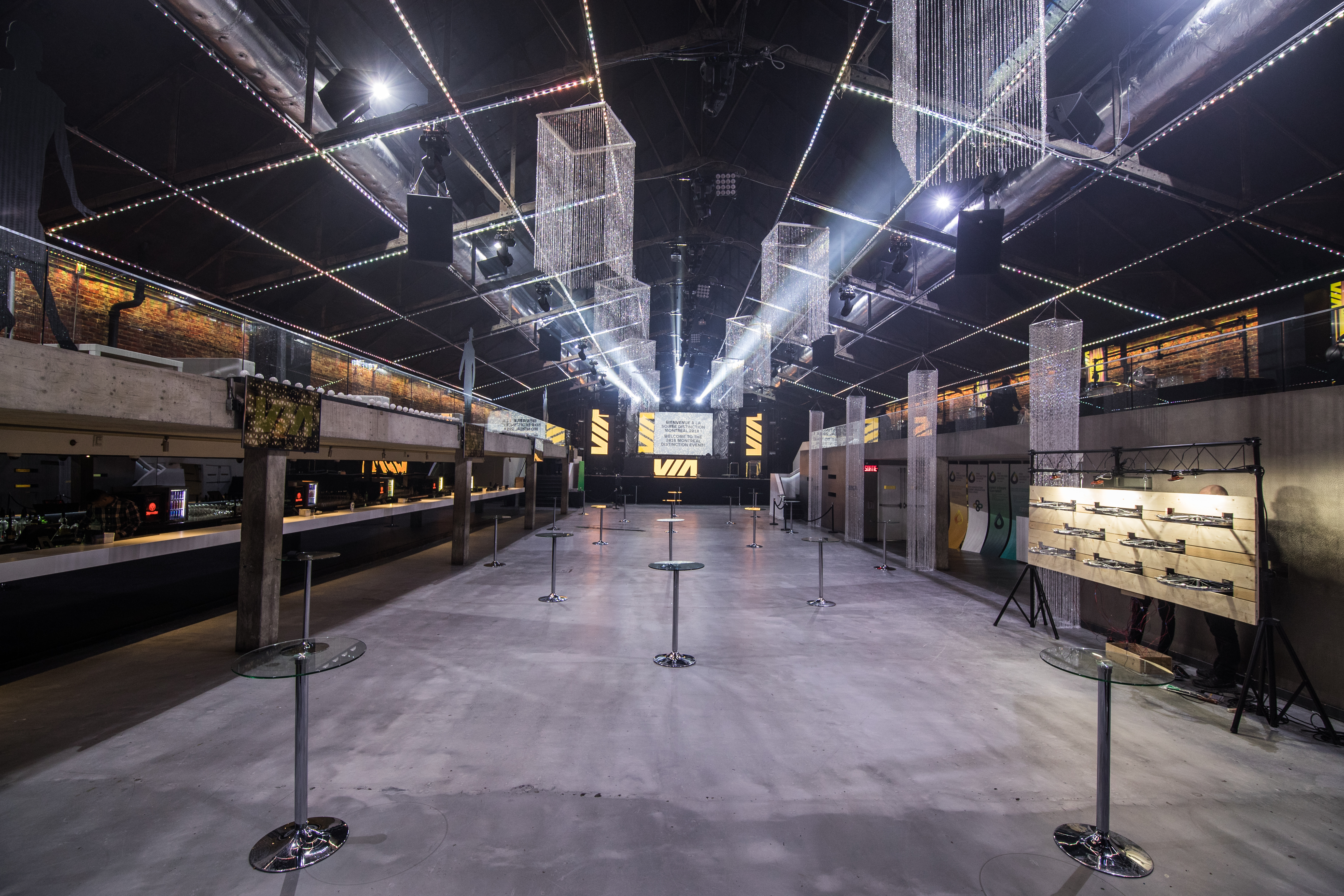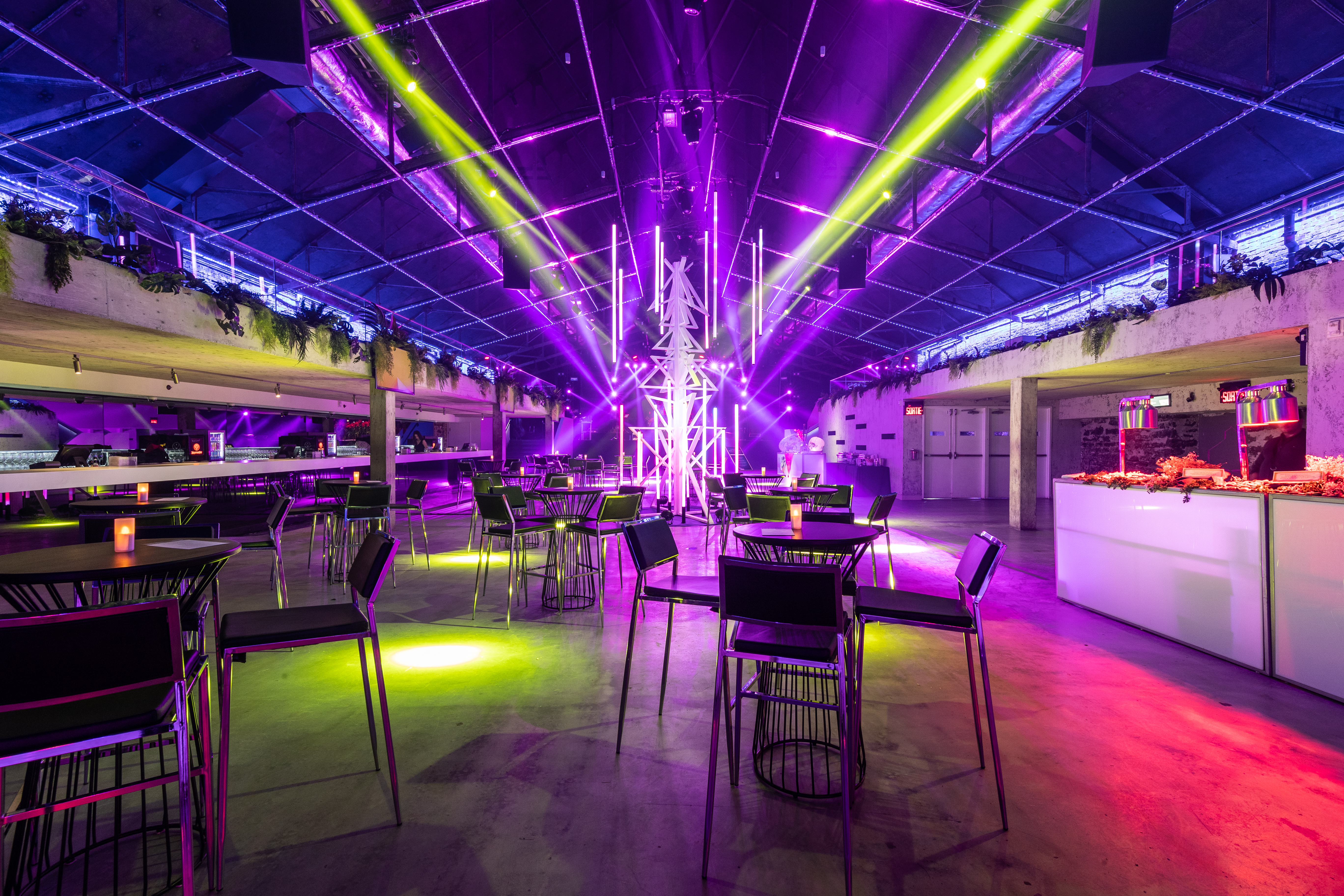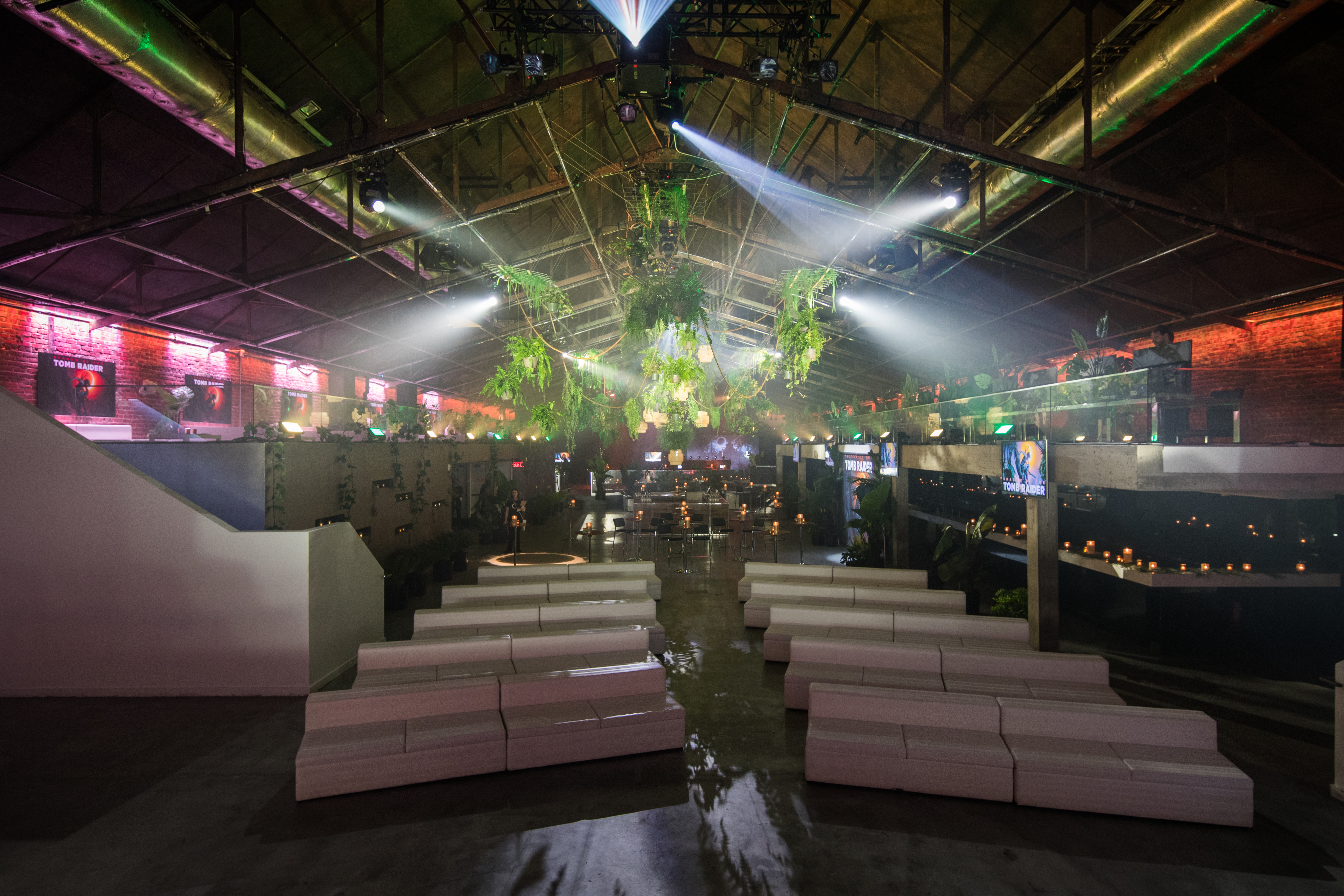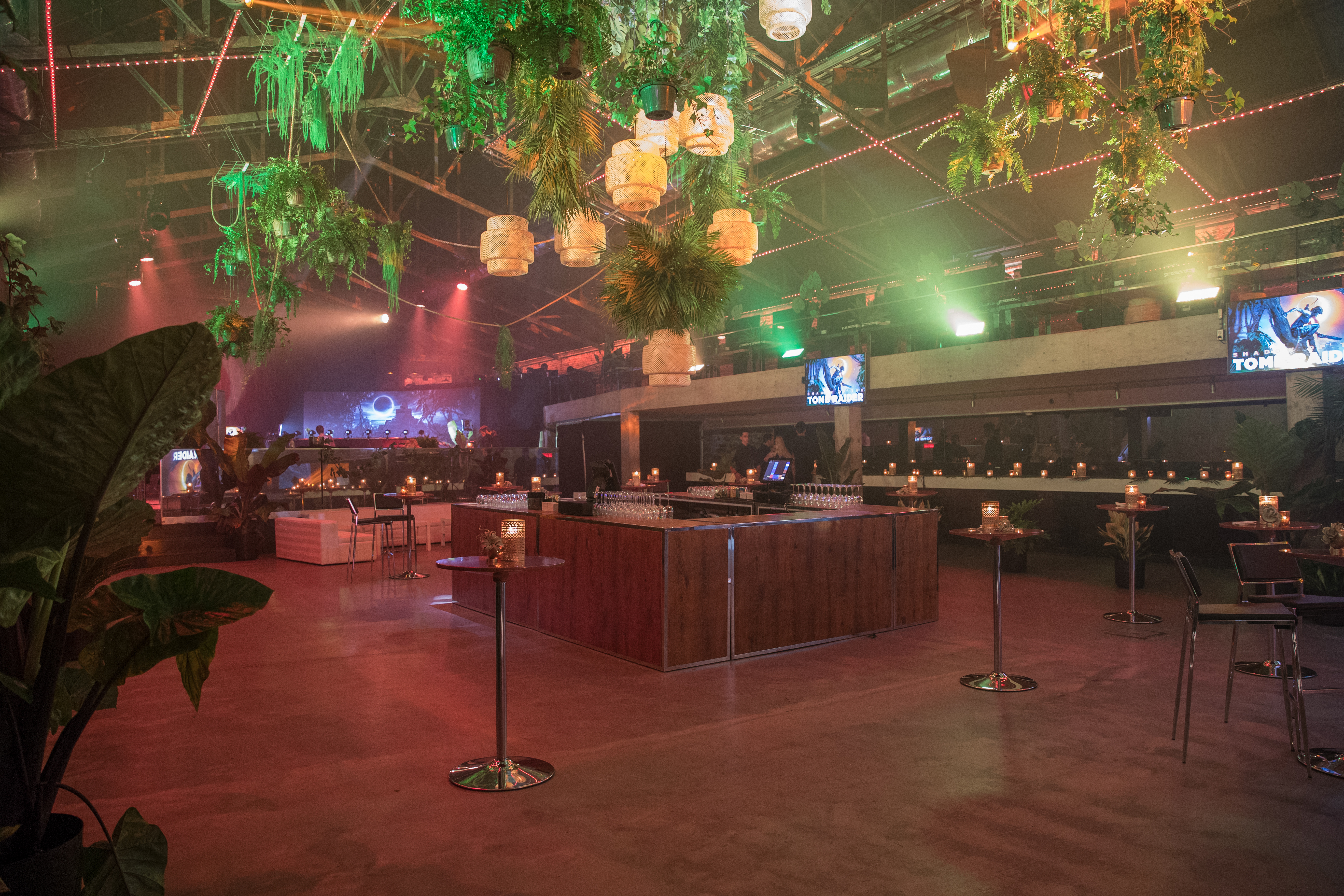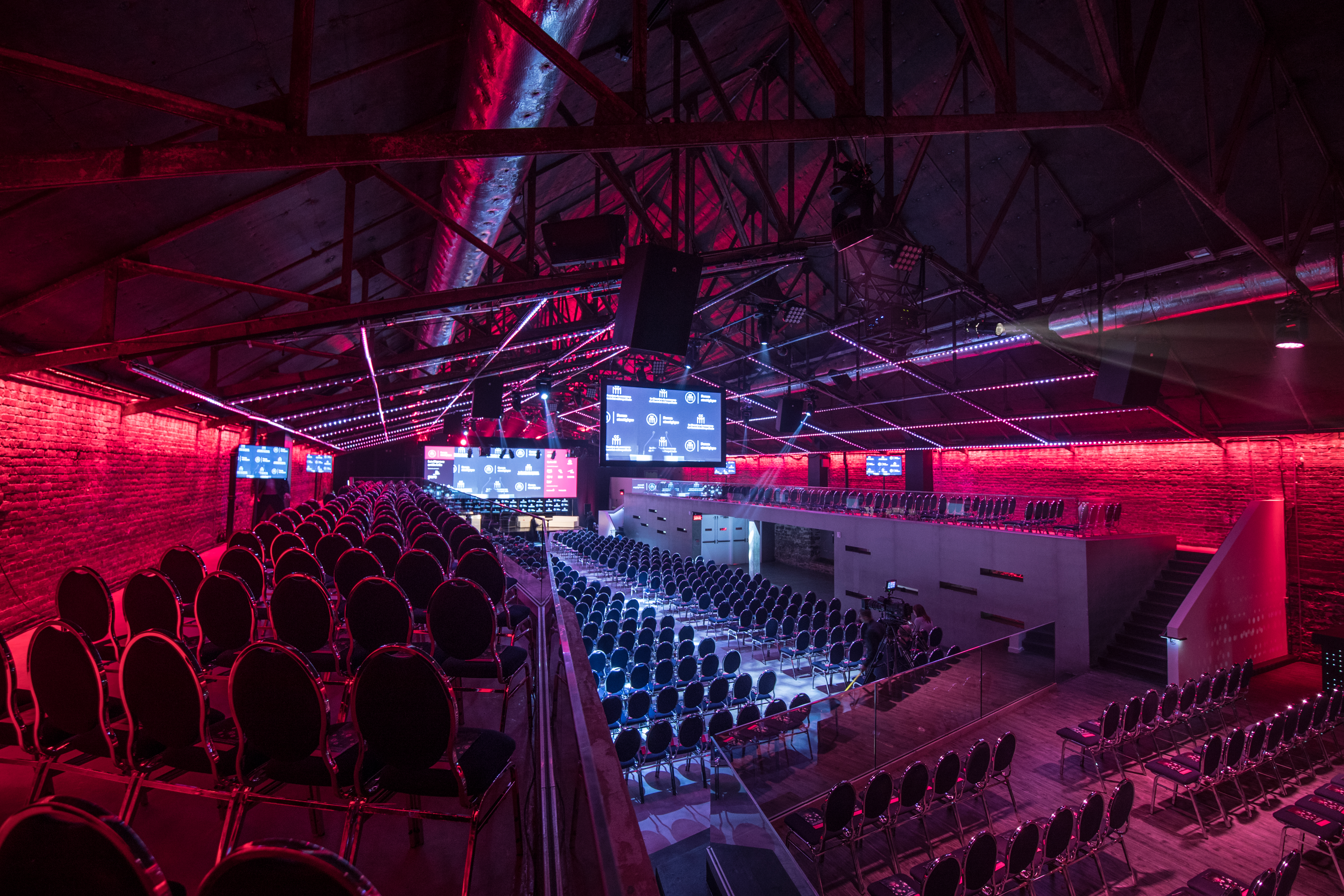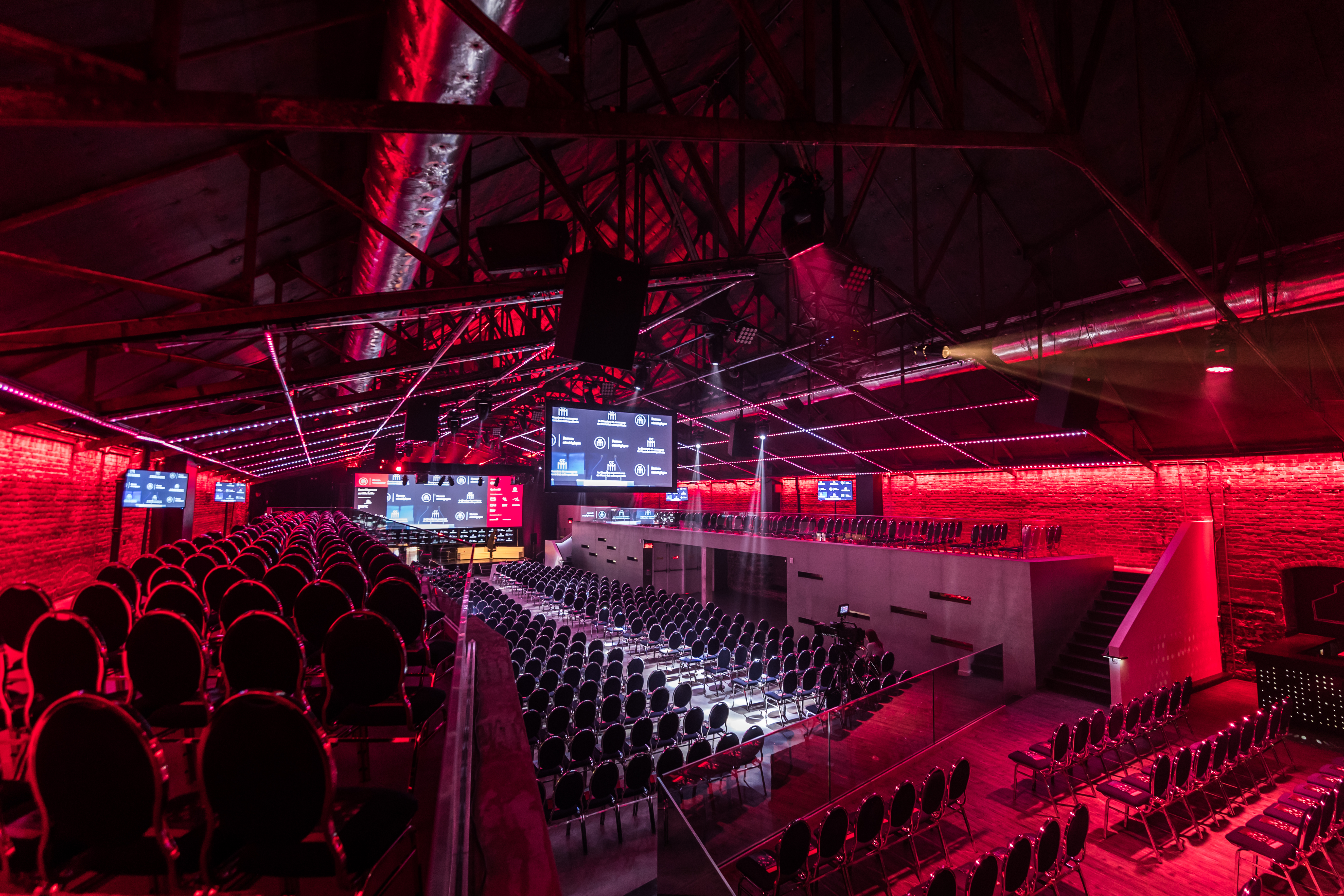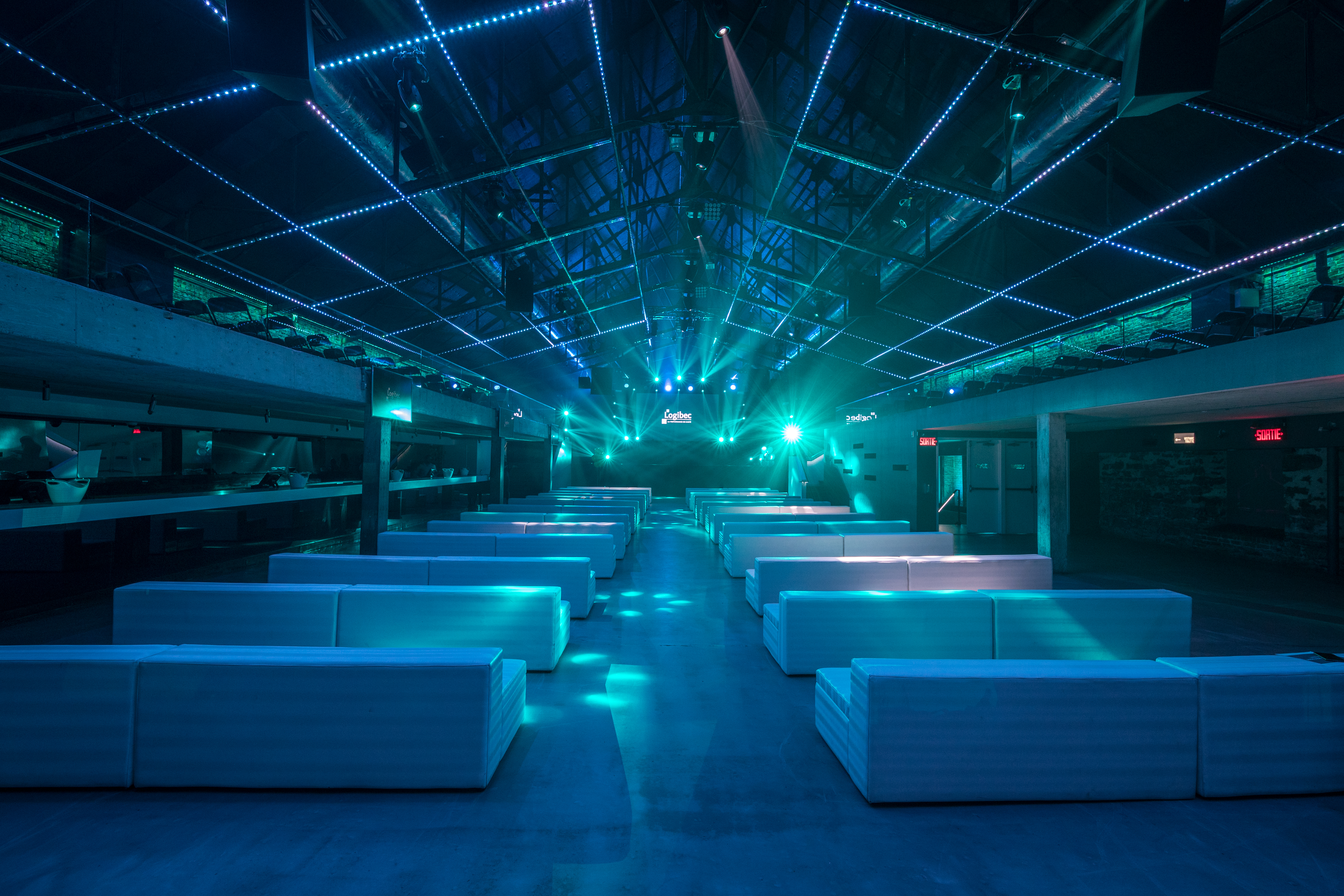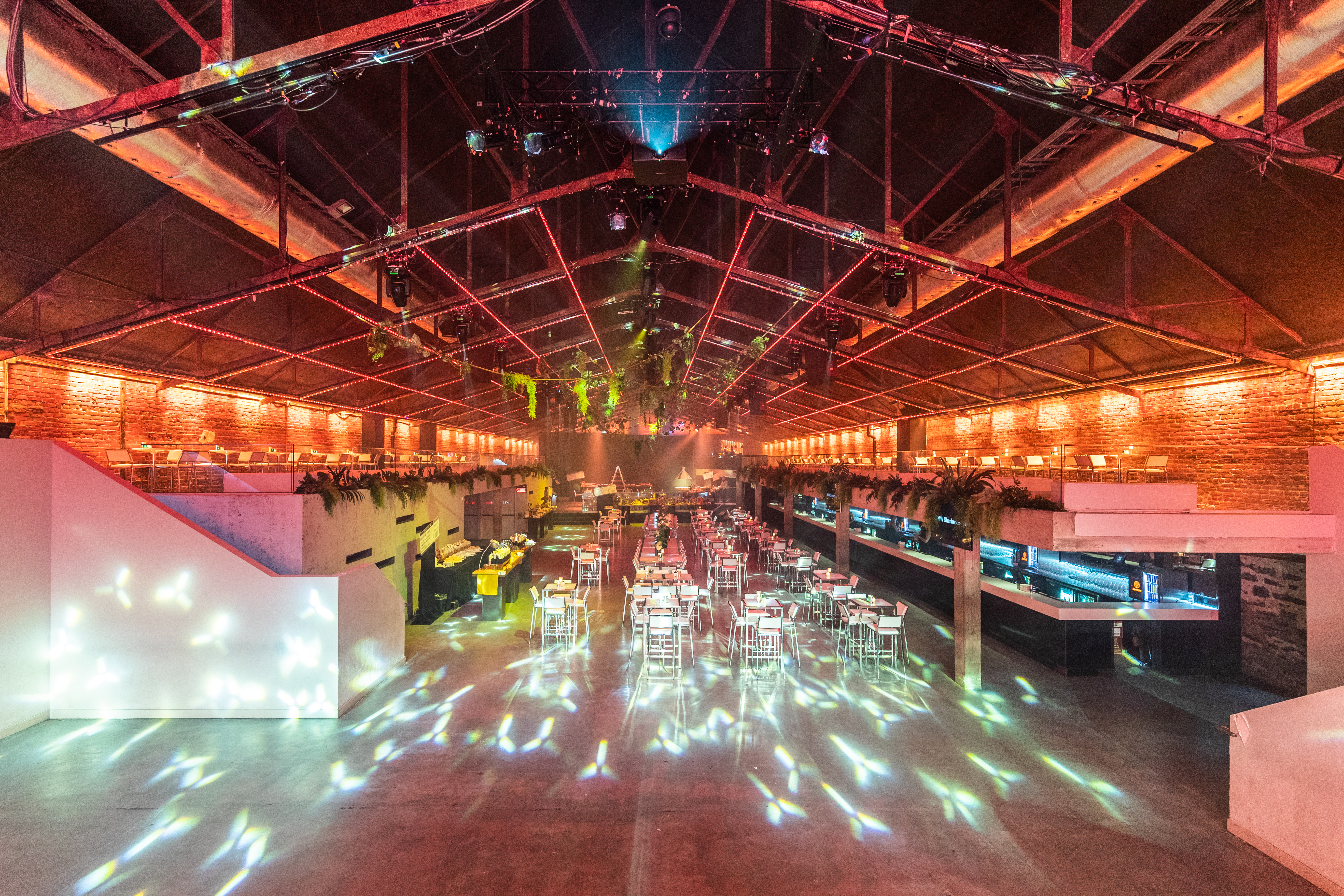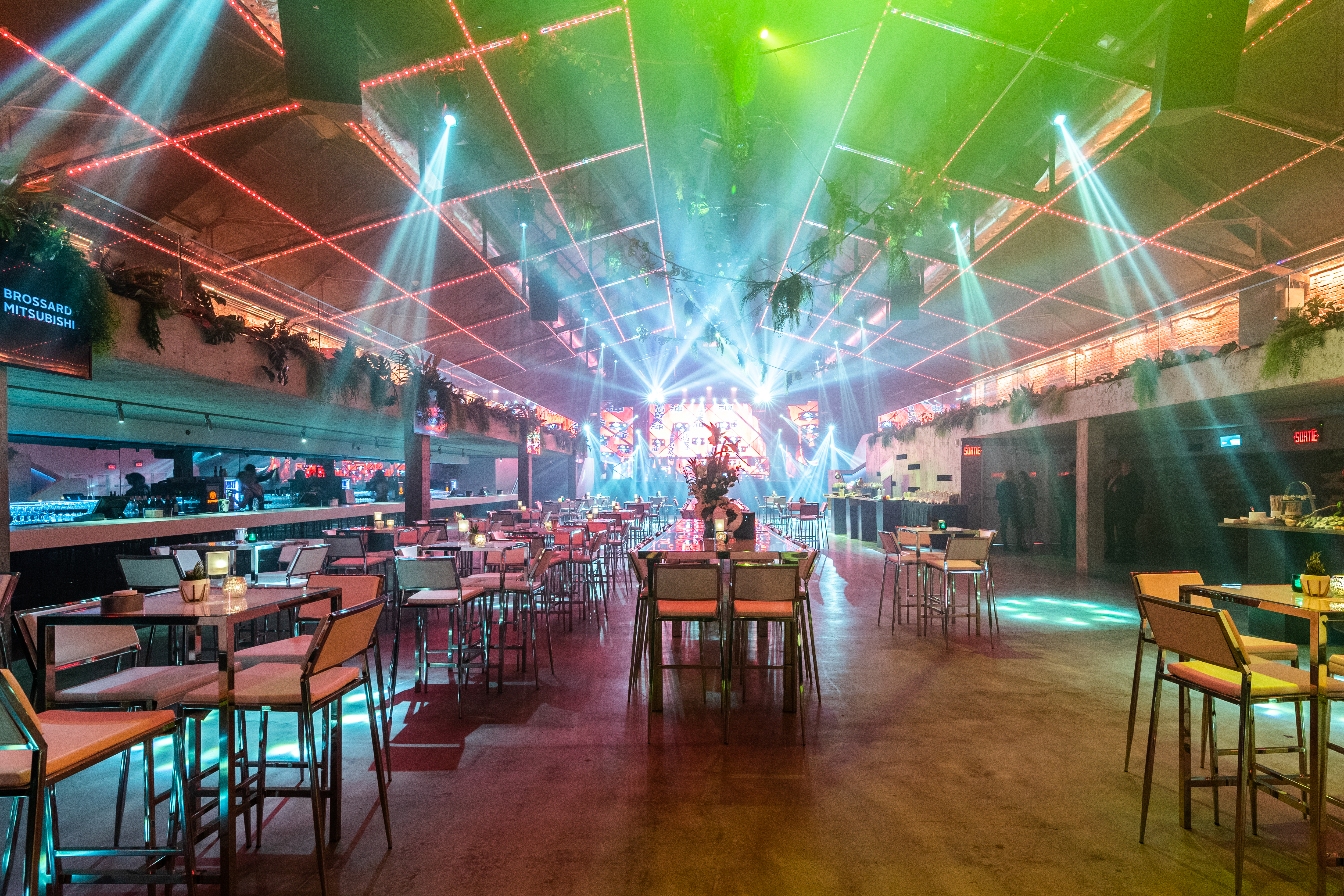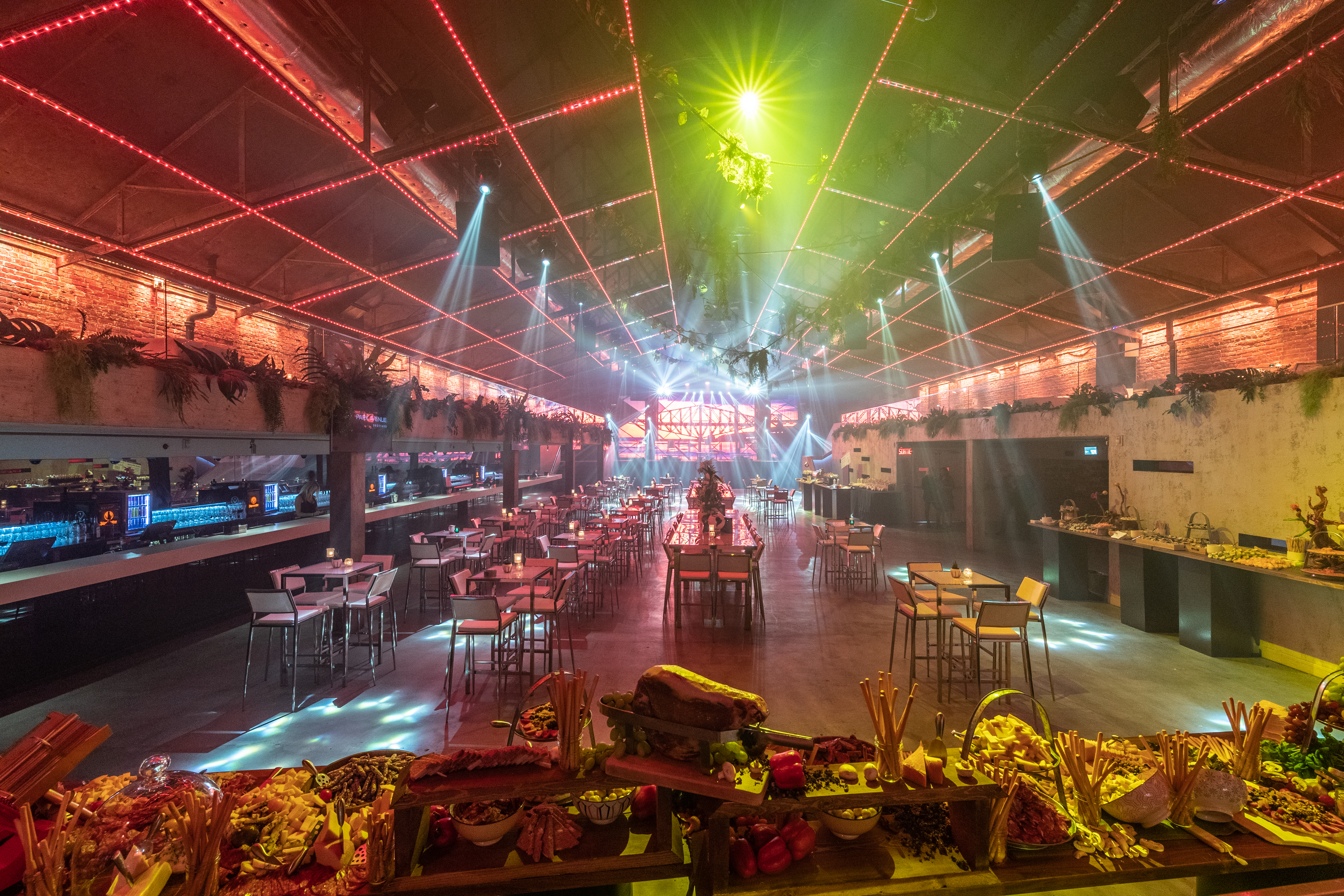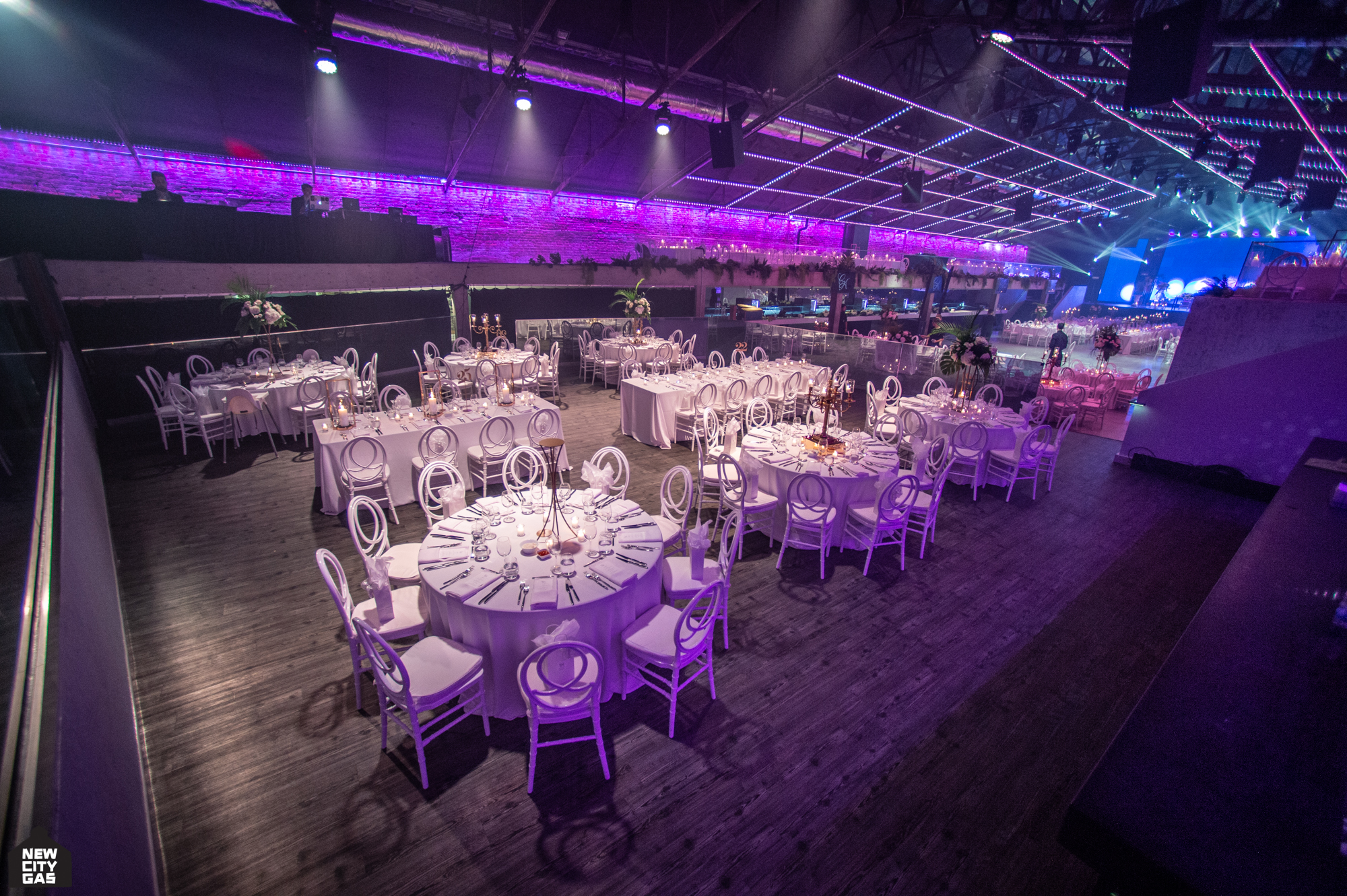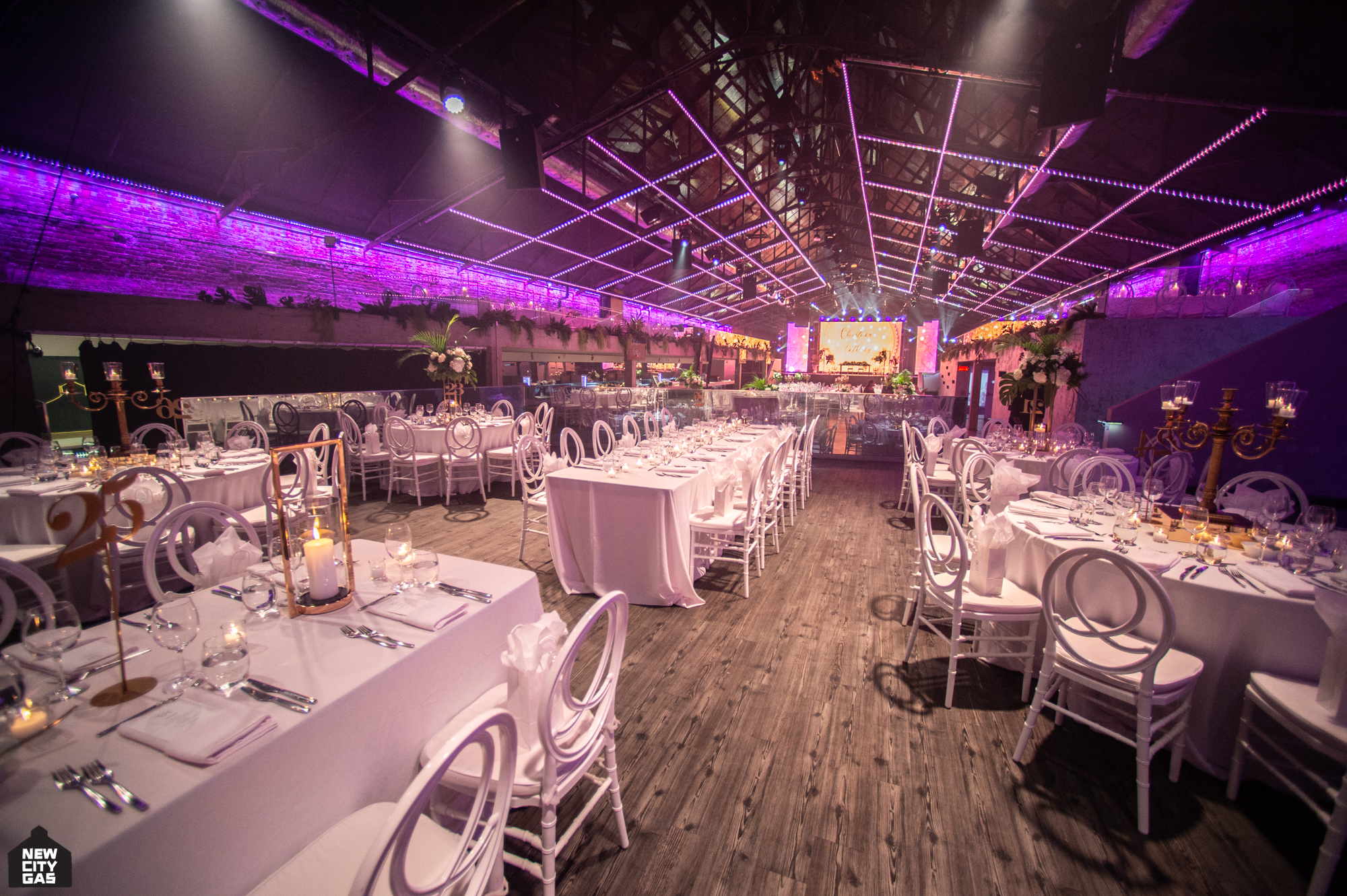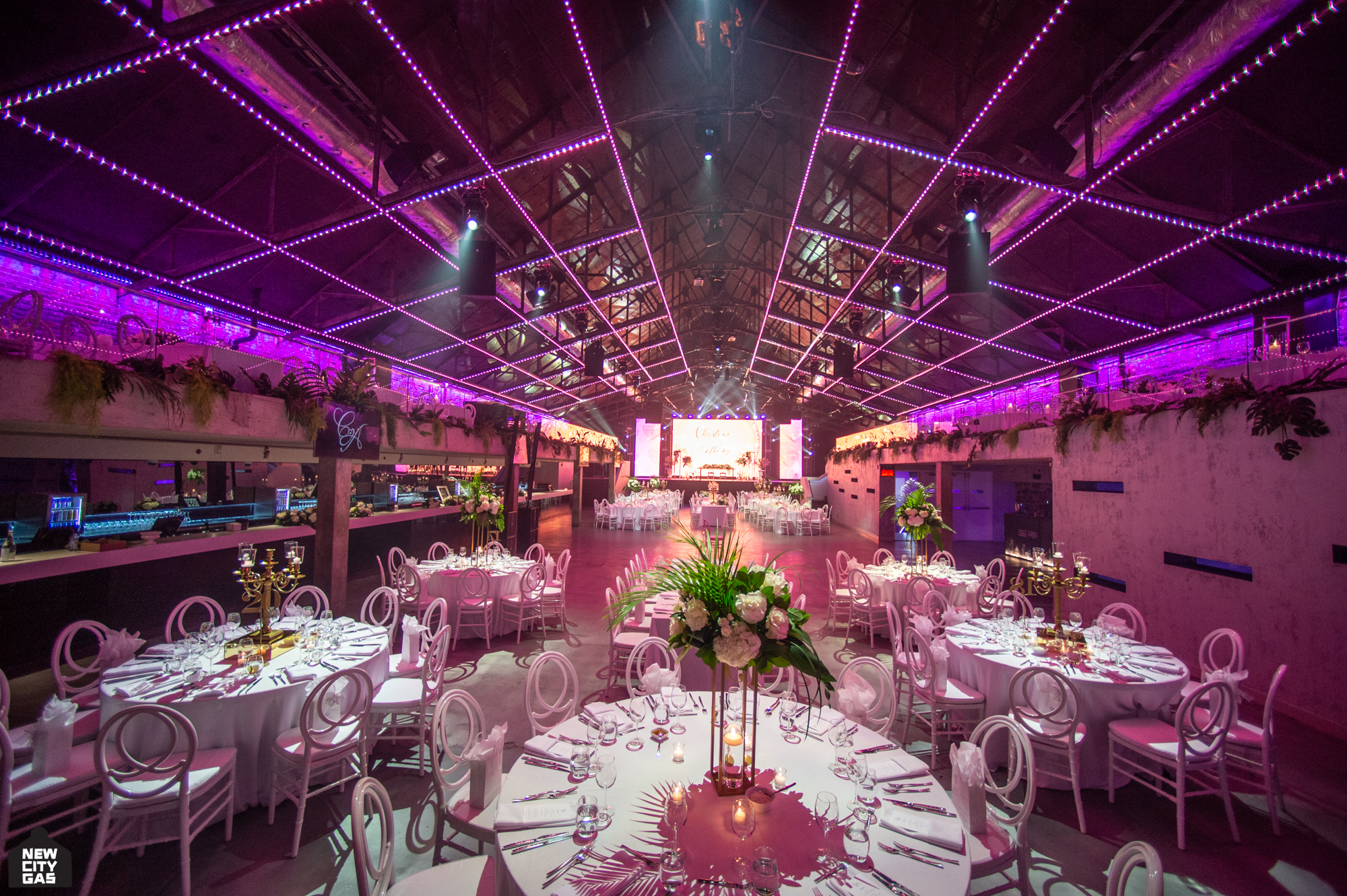 THIS VENUE OFFERS MANY POSSIBILITIES
---
You may use the hall in full or divide it into small sections.
It is located on the 2nd floor. The high cathedral ceiling gives this space a stature that will positively impress everyone. You will find an orchestra level, two mezzanines on the sides and a raised section on two levels, three bars including the main bar on the orchestra level.
First-class audiovisual equipment is installed in this hall and it includes a DEL screen of 12' x 20' (3.7 m x 6 m) strategically placed on the main stage where groups or artists perform.